1965 200 6-cylinder: metal tag on engine
---
Hi, just got my 1965 Mustang fastback out of storage -Its been there for almost 20 years. My original 6 (not in the car) is the 200 CID version and has a aquare metal tag rivited about 5" above the passenger side motor mount. The tag reads:
STOCK NO
L6468
REBUILT
ENGINE
POWER-PAK
What does this tag mean? Thanks for any guidance-Will
Hello.
That wasn't on there when it left the factory. I'm guessing that the engine was rebuilt way back when, and this tag was put on there by the company that did the rebuild for accounting purposes.
also forgot to mention, the tag is the same color (blue) as the engine block...
What about the wording "power-pak"? Could that be some sort of modification/option available in 1965? Everything looks original, and with the tag the same paint color, it just seems more like a add on to stock ....Just brainstorming here...thanks
[img]
http://i8.photobucket.com/albums/a18/verticalsteeps/6cylindertagonengine001.jpg
[/img]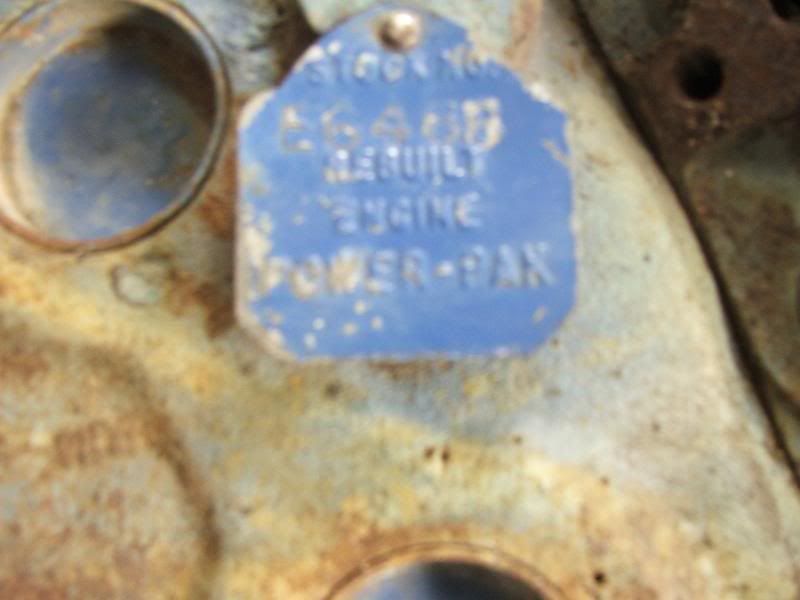 ---
Last edited by SV65; 05-11-2009 at

11:52 PM

. Reason: adding a picture
Yeah, I agree it must have been rebuilt as the tags states that. So what does Power-Pak" mean? The tag seems to have the same original paint as the block. Could it be some option from Ford? Heres a picture or two.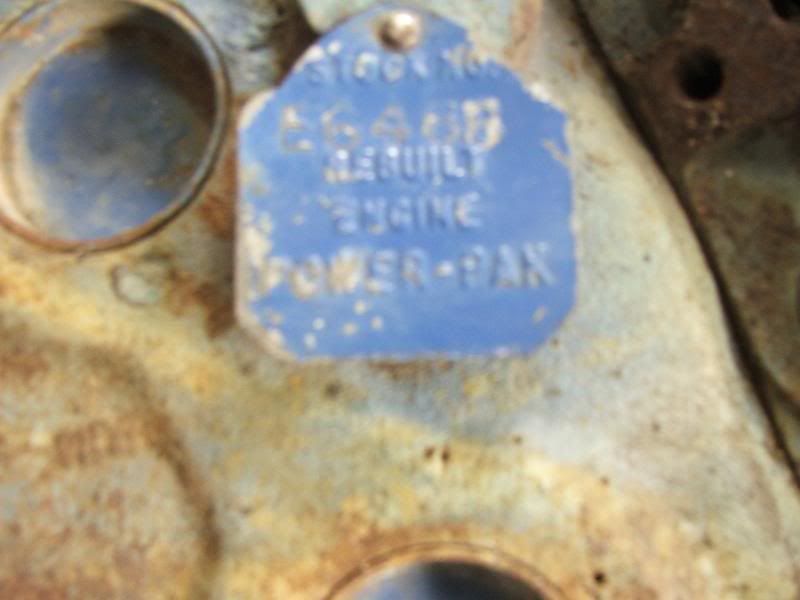 Posting Rules

You may post new threads

You may post replies

You may not post attachments

You may not edit your posts

---

HTML code is Off

---