Mustang II Rear Spoiler location
---
I am putting a rear spoiler on a deck lid that is not drilled. Can anyone that already has one tell me how far up from the rear trunk lip does it go on? Im looking for the distance from the trunk lid to the rear bottom edge of the spoiler so that I can properly place it.
Any help would be great BEFORE I get my drill out :smilie
Rob
Great thanks PD!! Although the end caps look like they might be a bit of a problem to situate. Thanks again.
I drilled my own. It took some time but I just eyed it best as I could with a buddy holding it then marked it and drilled it.
It surprisingly turned out straight, and you can always drill the holes bigger so it is adjustable. Just make sure you have washers. Take a hole saw and drill from the inside of the trunk so you can get hardware on the spoiler studs.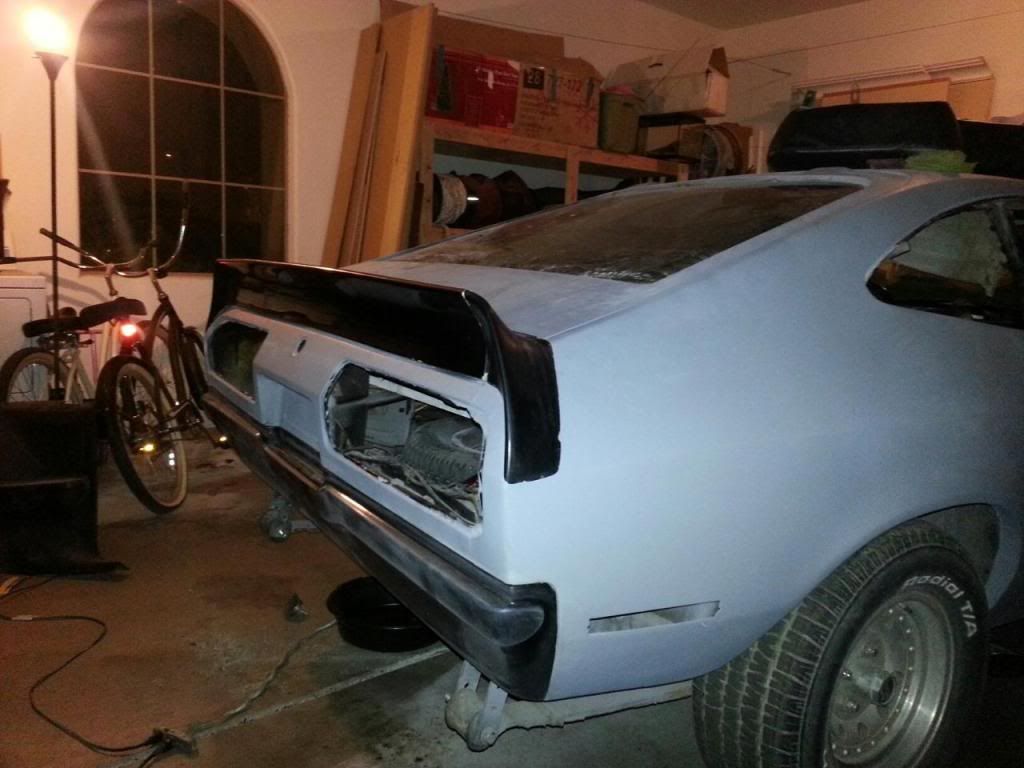 ---
1978 Mustang II Three Zero Two
Project in Progress
Great thanks!!!!
---
I haven't taken this on yet......maybe this weekend as I got most of the rest of the car done now......thanks for the help!!!!
End caps are fun fun best thing to pull out the studs use clay make impression on where to drill. Or you end drilling holes having to enlarge them or slot them. My first mustangII ended up like this and next mustang II I used clay. It was nice when I got cobra II no holes to drill already there
Posting Rules

You may post new threads

You may post replies

You may not post attachments

You may not edit your posts

---

HTML code is Off

---