Hudson Valley Mustang Association Car Show - Kingston NY - PICS
---
The show was yesterday. Perfect day (ok a little hot) on the Hudson River in Kingston NY (about 1 hour from home)
There were probably ~150-160 cars, around 1/2 were Mustangs. A ton of late model Shelbys, 2 Bullitts, 2 Parnelli Jones Saleens + other Saleens. There were also a good number of early -1973s, '94-'04 and our models but very few between '74 and '94.
Absent were any vintage Shelbys or Bosses, which was a disappointment. There was also only a single 2012 Boss in Orange.
On the non-Mustang side of the field were a nice sampling of GMs including a 64 and 67 GTO, 71 Firebird, 64 Bonneville, Buick Wildcat, several 1990+ Corvettes, a 65 Chevelle, a couple Novas and a 1967 and 2010 Camaro. The only Muscle Era Mopar was a 340 Duster, but there were a couple older Valiants etc.
The only other Fords included a Galaxie and a couple of Falcons and a few rods and coupes across brands.
Anyway here are some photos:
Fastback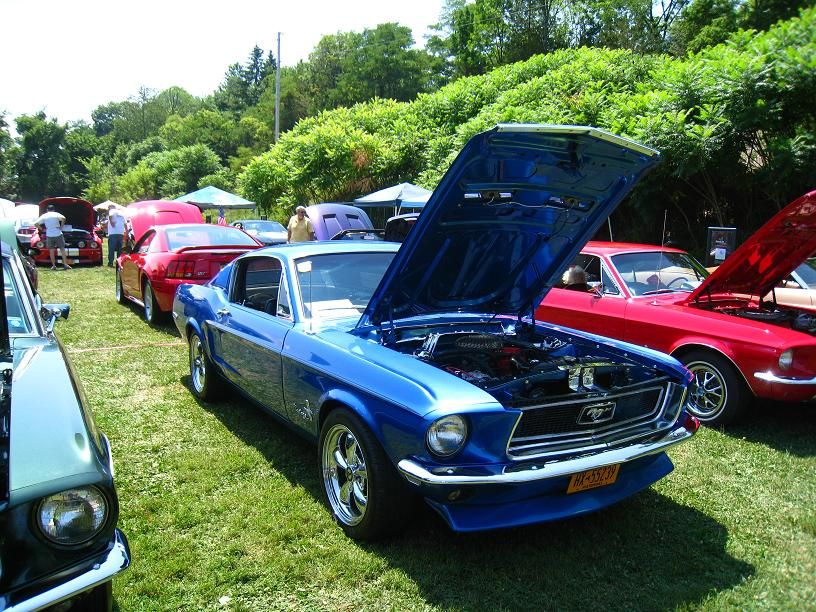 66 GT, maybe my favorite car at the show, but it was not even registered, maybe a sponsor car?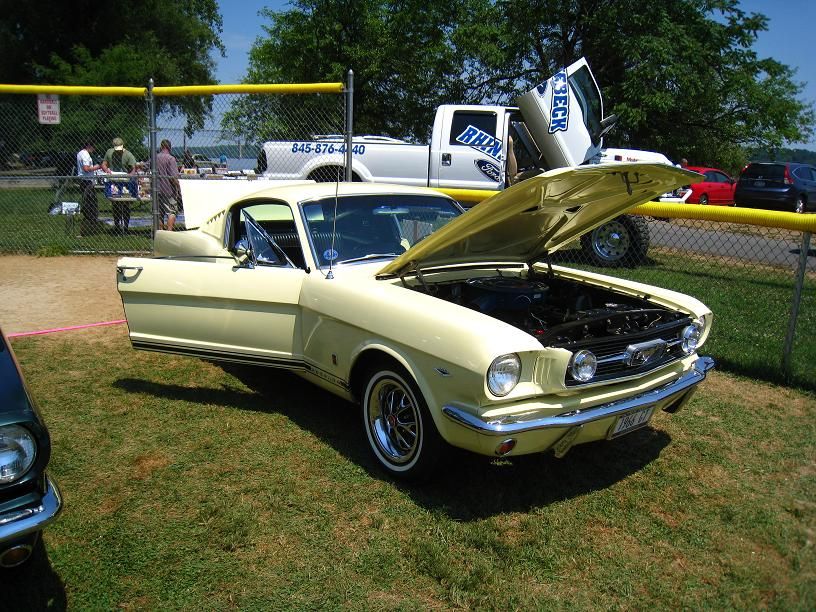 And this boys and girls is where Faux Gas caps come from
Beastliest car at the show
Perhaps the most pristine car was this GTA, and it was probably trailered (mirrors show spotless undercarriage, hoses etc had twist tags)
From GTA to GTO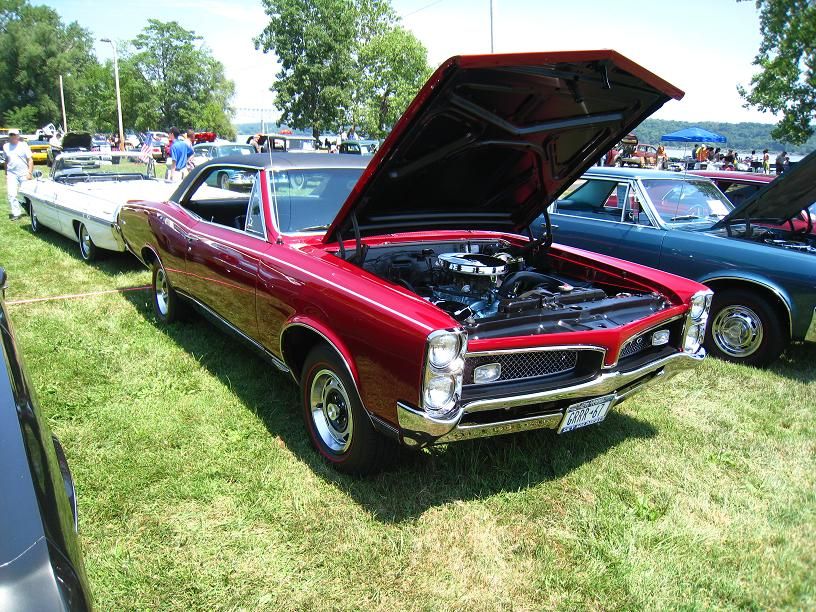 Here is me parked next to the lone Boss. Also caught the guy in the act throwing those damn flyers in my car
The only Mopar muscle. Love the dog dishes
A couple Shelbys hanging out with Parnelli Jones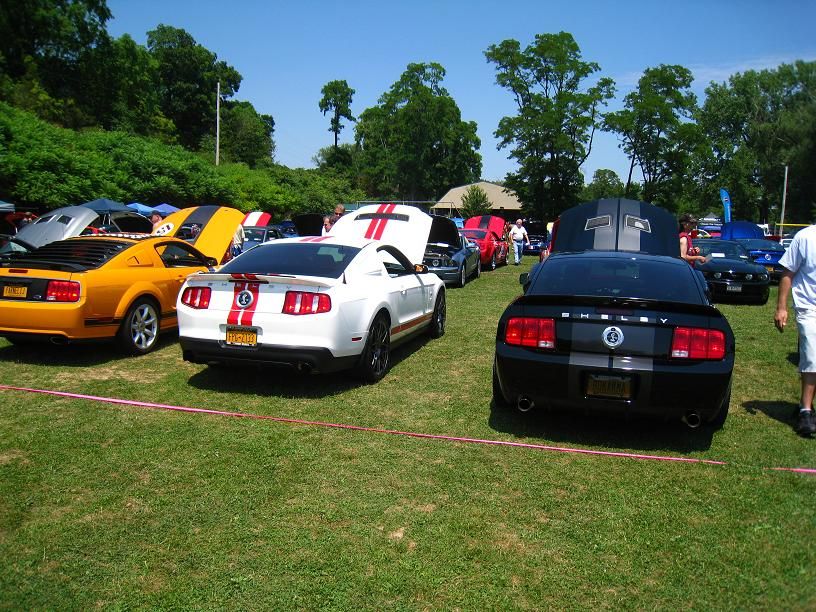 A view from the non-Mustang side of the field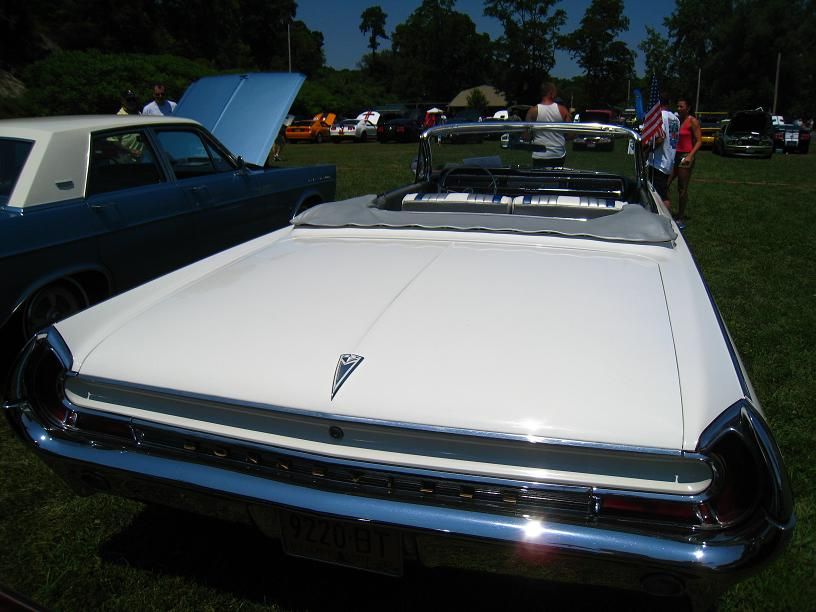 ---
2011 Mustang 3.7L V6 Premium ∙ MCA (203A)
Ingot Silver ∙ Charcoal Black ∙ Auto
HIDs ∙ Security ∙ Comfort Package ∙ Remote Start
Koni STR.T shocks/struts ∙ Roush DUB springs
First couple pics makin me drool.... I almost bought a 66 instead of my 11. Show quality. But I need a dd so... Someday...
---
2011 v6 race red black leather interior, premium, navigation, pony package, comfort package.
SHELBY GT 350 Member
V6 Member
5.0L Member
S197 Member
Beautiful Mustangs and great review! That red Shelby is sick... Thanks for sharing with us!
---
2011 Ford Mustang V8 5.0 GT/CS Black Coupe MT - (Mods in my profile, too many to list here...)
"Don't wait for tomorrow to look back and wish for today": In Memory of a great guy: Pcfrisch.
SITE ADMINISTRATOR
Mustang II Member
V6 Member
4.6L Member
5.0L Member
S197 Member
Joined: Jan 2007
Location: Levittown
Posts: 13,052
Very Cool!! Thanks
---
2013 GT CONVERTIBLE GHIG
2015 F-150 King Ranch crew cab
Dogs are not our whole lives, but they make our lives whole.
Saving one dog will not change the world, but surely for that one dog, the world will change forever.
AFM SITE ADMINISTRATOR
NEVER APOLOGIZE FOR BEING PATRIOTIC!
Posting Rules

You may post new threads

You may post replies

You may not post attachments

You may not edit your posts

---

HTML code is Off

---