GT500 front end conversion
---
a full.body kit for 420.00, would lead me to believe its garbage...otherwise the small rear window louvers would only cost like 25.00...
Sent from my SGH-T989 using AutoGuide.Com Free App
I believe this is just the front bumper. You would still need a new hood.
---
2011 v6 PP Race Red
Flowmaster Super 44's
K&N Drop In
3.73 Rear End
Axle Exchange Driveshaft
Look at how they photoshopped in some silly hex texture. I would avoid. Your Stang deserves better.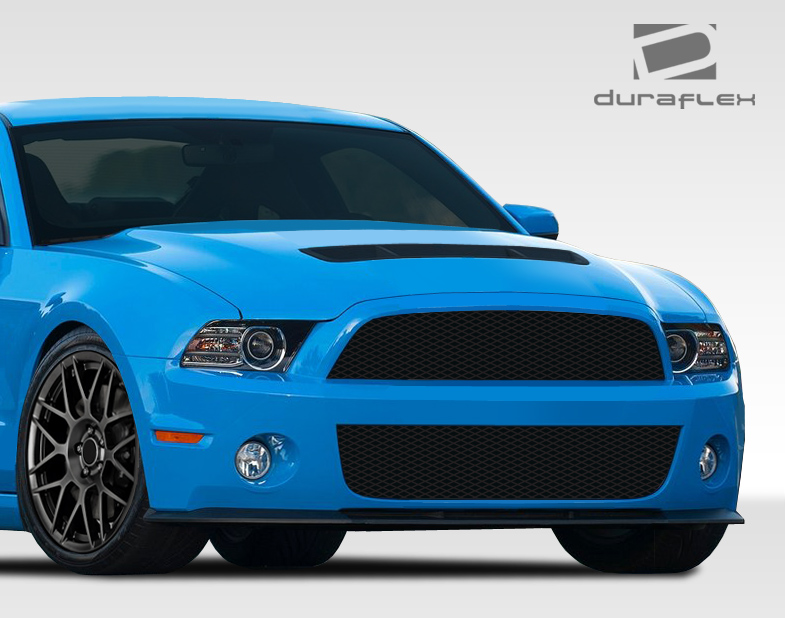 ---
2012 GT Premium - 401A - 6MT - 3.73s - Steeda CAI and Tune - Steeda Q-Series Hood - Forgestar CF5s - SVT Brembo Brakes - BOSS Brake Ducts - MGW Shifter - GT500 Axlebacks - BOSS Side Exit Exhuast - Eibach Prokit Springs - Adjustable Panhard Bar - BOSS Strut Tower Brace
Extreme Dimensions made alot of parts for 350z's when I had mine...fitment was generally terrible
---
2012 5.0 6MT - AED Tuned / Brembo Brakes / 3.73 FRPP Gears / Pypes LTH / Pypes O/R X / Boss Manifold / Steeda Intake / Bama Race Tune / GT500 Wheels / Nitto NT555's / GT500 ABs / Saleen Grille / Barton 2-Post Bracket / Interceptor Gauges / SOS Dual Pillar Pod / Koni Shocks & Struts / BMR Springs / BMR LCAs & Brackets / BMR Camber Bolts / J&M Adj Panhard Bar / GT500 Upper Strut Mounts / GT500 Steering Wheel / Roush Side Splitters / GT/CS Front Fascia / Boss Splitter / Raxiom Headlights
Yes it is just the front bumper. I already have the GT500 hood. Thanks for the info on them, would be nice though, you would save so much money on the brackets, air dam, and grilles. Oh well, back to plan A.
Posting Rules

You may post new threads

You may post replies

You may not post attachments

You may not edit your posts

---

HTML code is Off

---