Hotchkis Sport Suspension Boss 302 Shot by 1013MM
---
Recently I took my 2013 Boss 302 to John Zhang for a photoshoot. The vehicle is equipped with Hotchkis Sport Suspension Total Vehicle System. Also the car has a Magnaflow 3" catback, C&L Performance cold air intake, and a tune by Blow By Racing. The wheels are Forgestar F14s in Gloss Gun Metal sizes 19 x 10 rear and 19 x 9 front wrapped in 285/35/19 and 255/40/19 Pirelli P Zero Corsa R Compound tires. Now that I have the car prepped it will be seeing some major track time coming up in the next couple of months. I hope to see some locals out on the track soon. Also if you have any questions regarding your suspension setups feel free to contact me. We also offer AFM members forum discounts on all of our parts.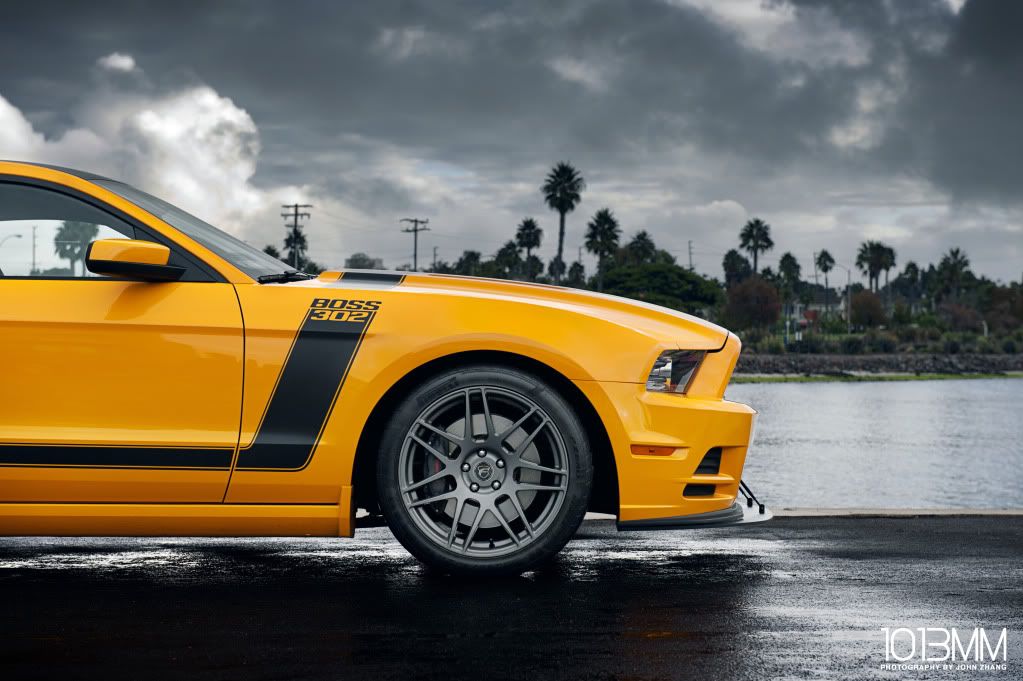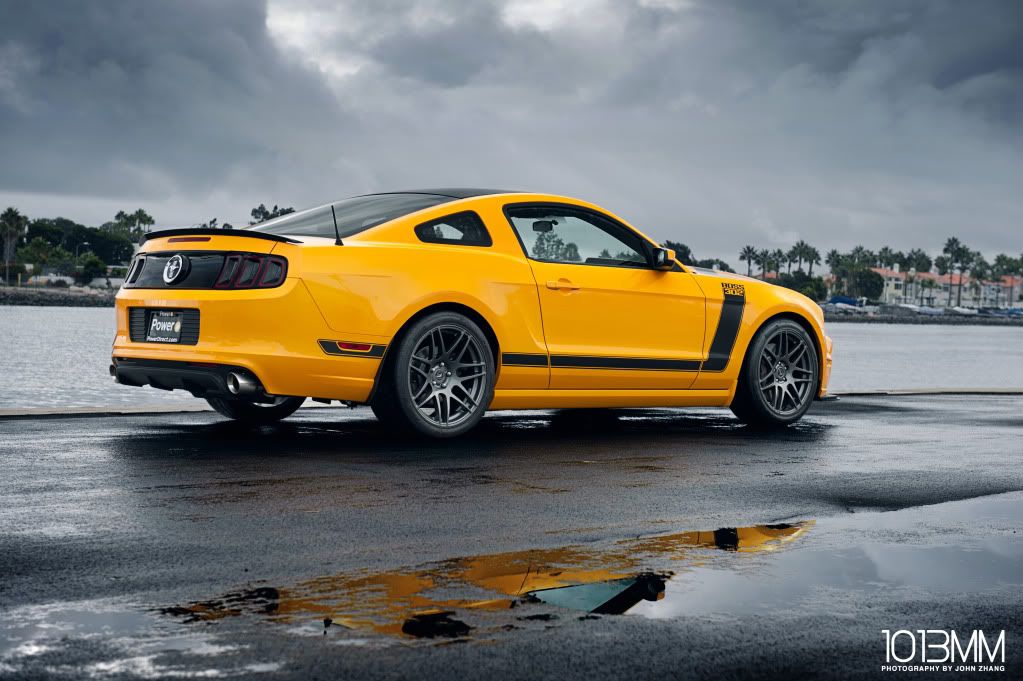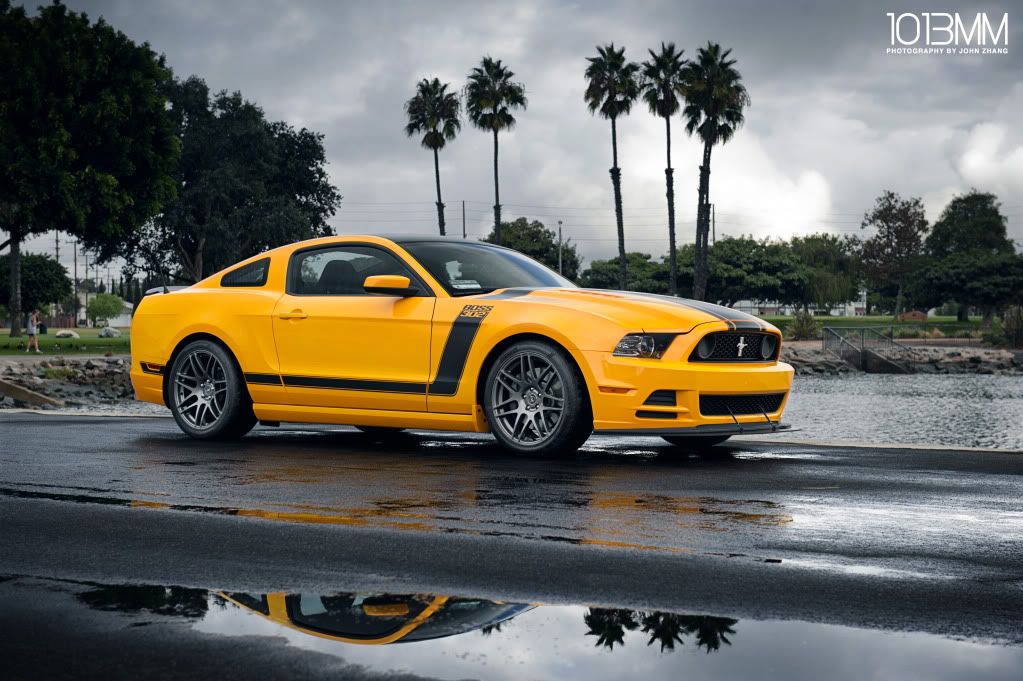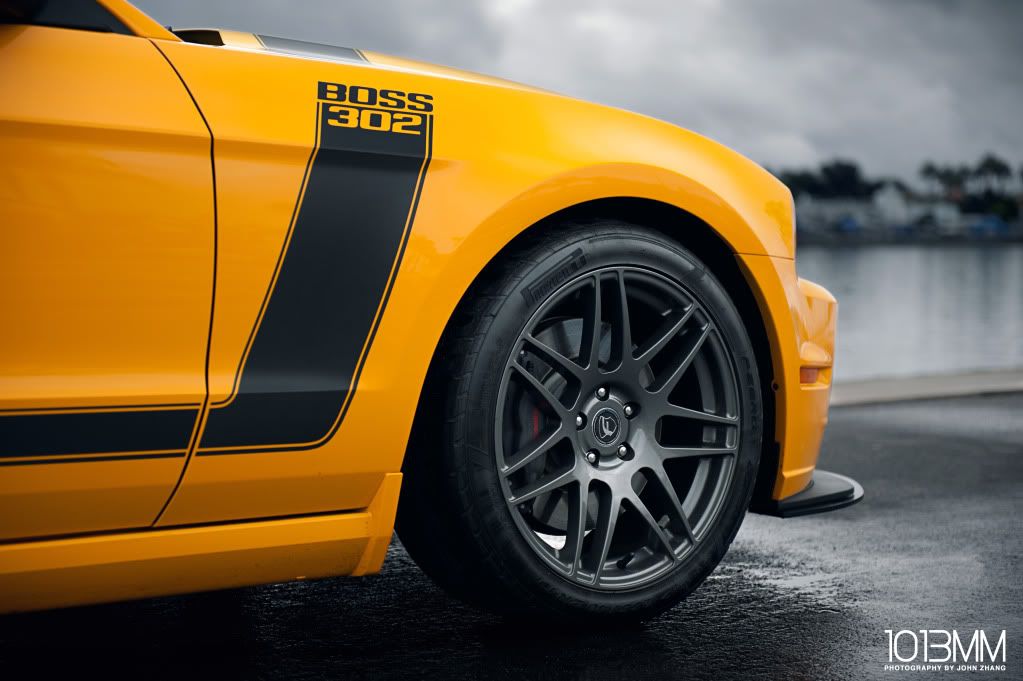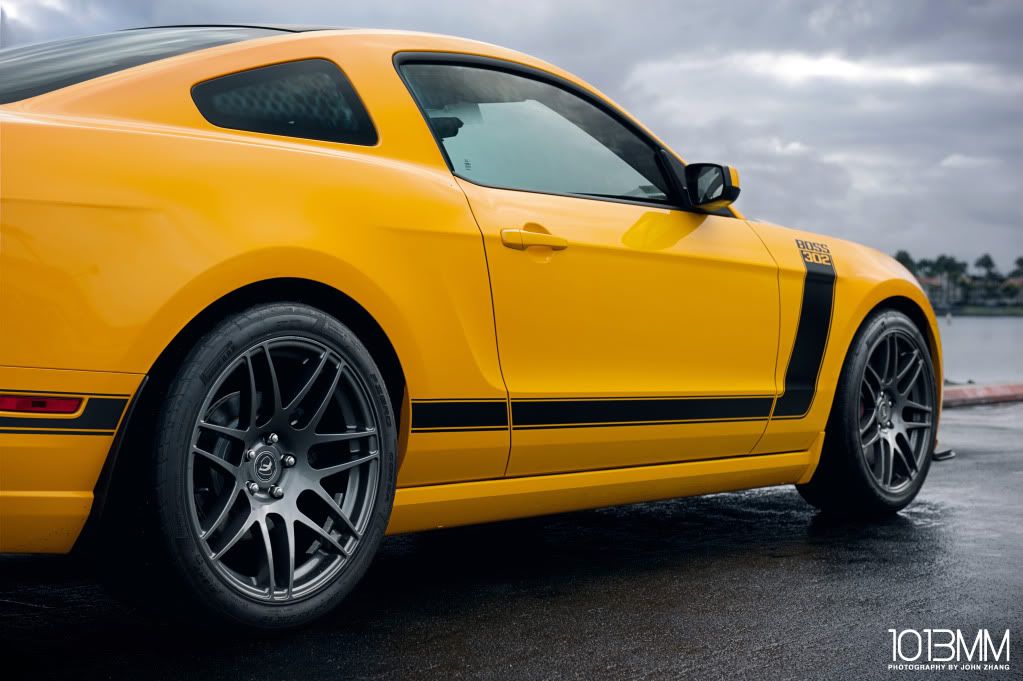 Nice shots!
Which track will you be going to? I eventually want to make my way out to a track.. Just haven't gotten the time or money, yet...
---
Past: 2011 3.7 6AT SG
Current: 2014 5.0 6MT Black
I usually track Buttonwillow, auto Club speedway and Willow Springs. Most of the time Willow Springs.
That color is just flat out awesome; wish it was available on the GT's. Great shots by the way!
---
2013 Sterling Gray Metallic GT | Premium | MT-82 | Security Package | Window Tint | 401A Aluminum Shift Knob/Shift Boot | Ford Racing Sport Mufflers
The only porn I can look at at work :smoke: So nice. Man I want one of those. A Brembo just does not compare. Very nice.
So you paid a professional photographer to take pictures of your car?
Don't get me wrong the pictures look great.
---
I don't speak often but when I do, I don't have clue what I am talking about. I just repeat things that I once heard and do not repeat them correctly... My doctor told me it was an ID 10 T problem and it was incurable.
So when I reply to a post or add to a thread I just find the words elsewhere and copy and paste.
No Forgestar paid for the shoot to use on American Muscle
Andy Krzyzanowski Was also at the shoot to help John out with lighting. He was able to get a few shots of his own and do his magic. Here are those shots.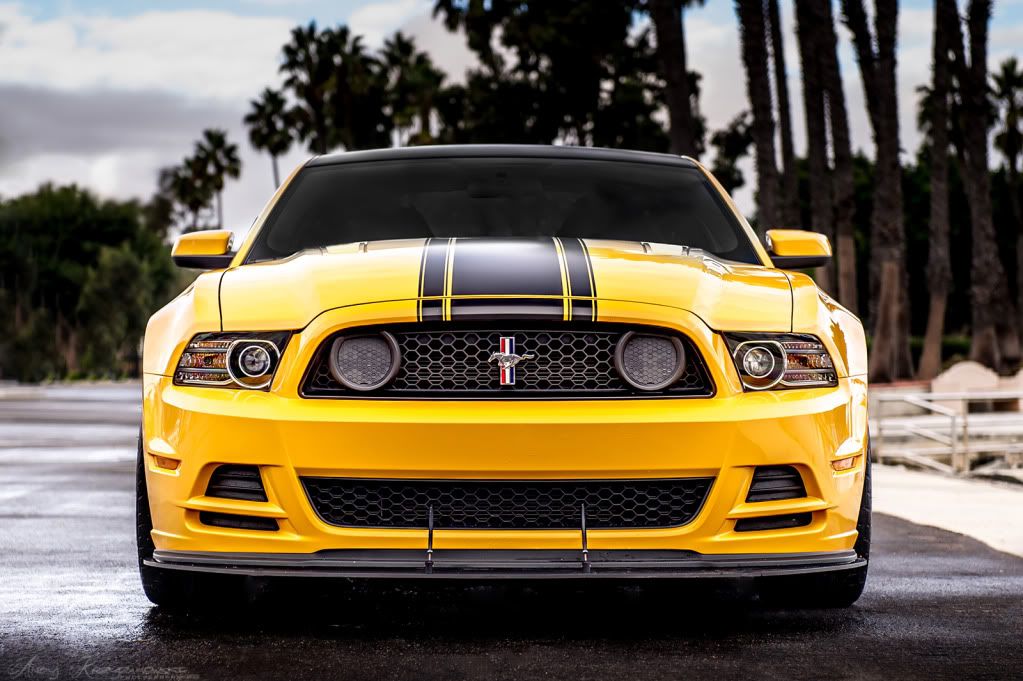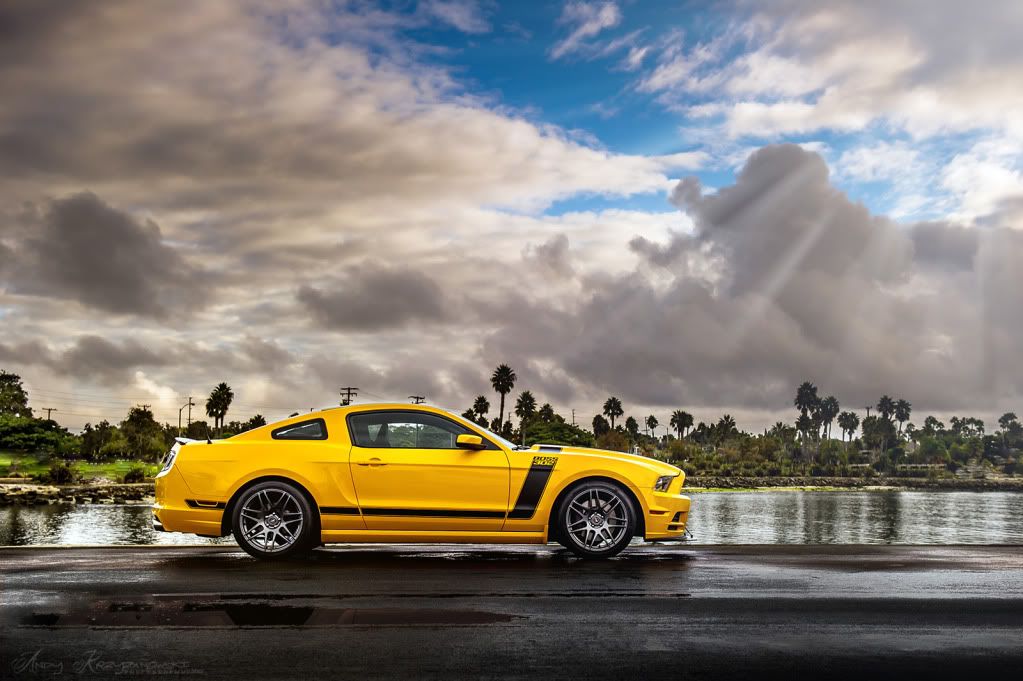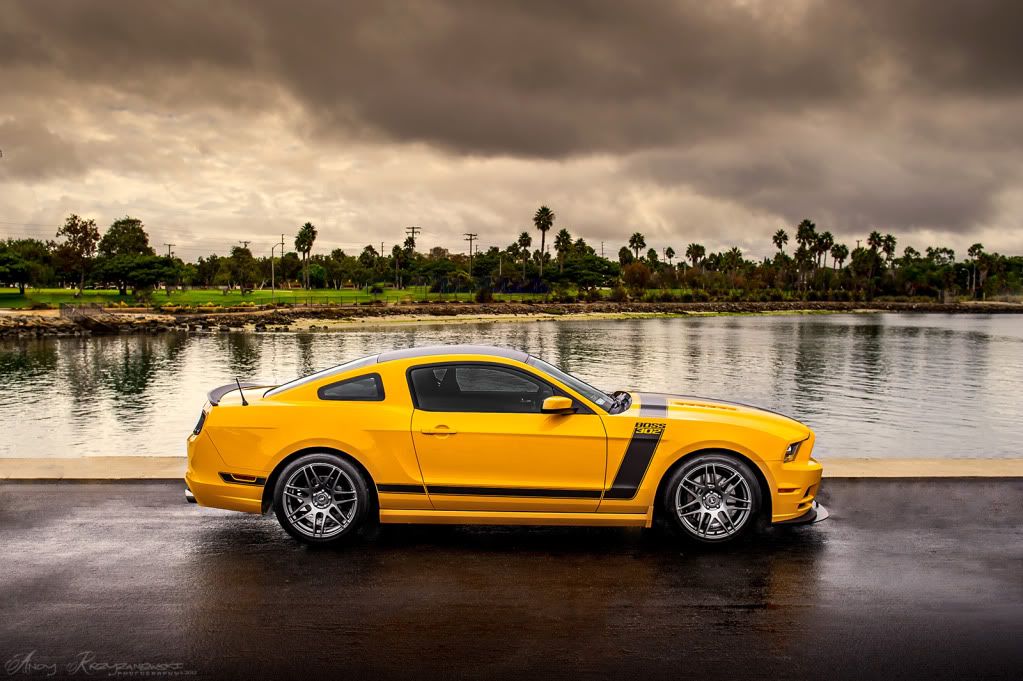 Both photographers have amazing skills and really knew how to make my cars color pop.
Those trees in the background sticking out of the top of the car are distracting. Other than that, decent.
Thats one beautiful car!
---
2007 ROUSH M90 Supercharged Mustang GT
2011 Vortech V-3 Si-Trim Mustang GT
Posting Rules

You may post new threads

You may post replies

You may not post attachments

You may not edit your posts

---

HTML code is Off

---