Quote:
I know our cars aren't meant to look the same as the bigger and bulkier versions, but I want to fool around with the idea of it. I don't like how my white V6 looks like a skinny & scrawny version of its big brothers, especially at the front end.

What do you think could make our front ends look meatier, and more aggressive?

Bonus question: Has anyone played around with the thought of putting behind-the-grill fog lights? I think that would look unreal.
There is a kit out there for behind the grill fog lights. I think you have to have a GT bumper though. Looks sick with some colored tint on the fogs.
Sent from
AutoGuide.com Free App
---
| 2012 | Base | Performance White | 3.7 | MT82 | 2.73 | FRPP Sport Axlebacks | BMR lcas on the way
Quote:
Great replies - I have lots to look at now. tmac - can you link me the parts you bought exactly? I'm really liking that front end
I was afraid that might happen... you can't use that front end (at least not without more extensive modifications) because it's 13-14 style and completely different from 10-12 style.
---
2011 Pony Pkg. convertible M6
2000 Trans Am WS7 (sold)
Quote:
Tommy, pics of the Love w/ hair
Selfie she took in our F150 a couple days ago. She was rockin' the commando boots, too--all 5'2" of her.
---
2014 Pony Package convertible l Deep Impact Blue on Black l auto (current)

2014 Ram Big Horn Crew Cab 4x4 l White on Grey l Chrome 20"s l Navigation l Hemi (current daily driver)
---
Last edited by tommy9946; 06-10-2014 at

09:32 PM

.
Quote:
.02 only....I think the front of the 11/12 V6's looks better than the V8. I hope one day to put in fogs but I prefer the look of the sixer
I do too, the front end is just "cleaner" IMO. OP do a search, you're late to the party, lots of fog light mod threads over the last few years, including using GT fogs. Have fun.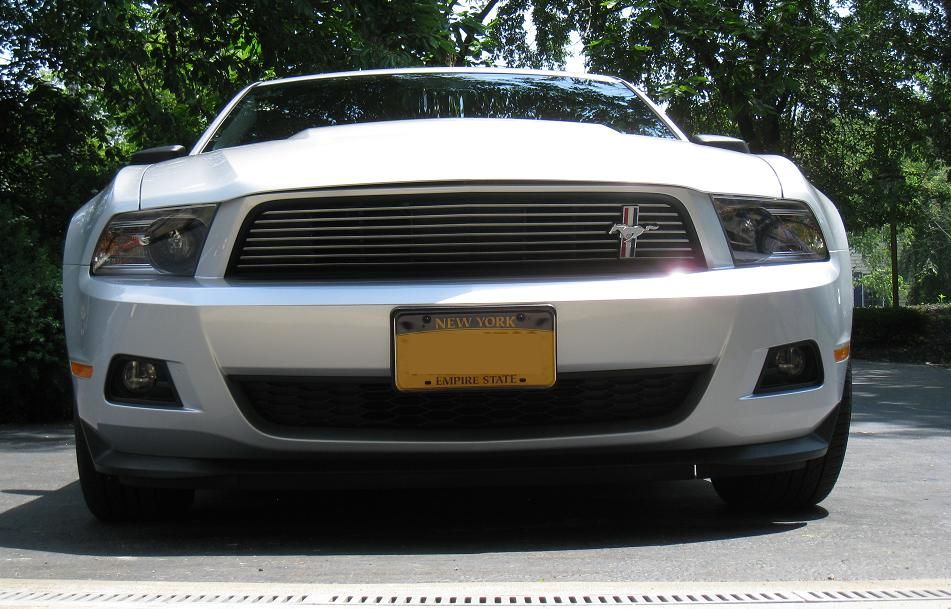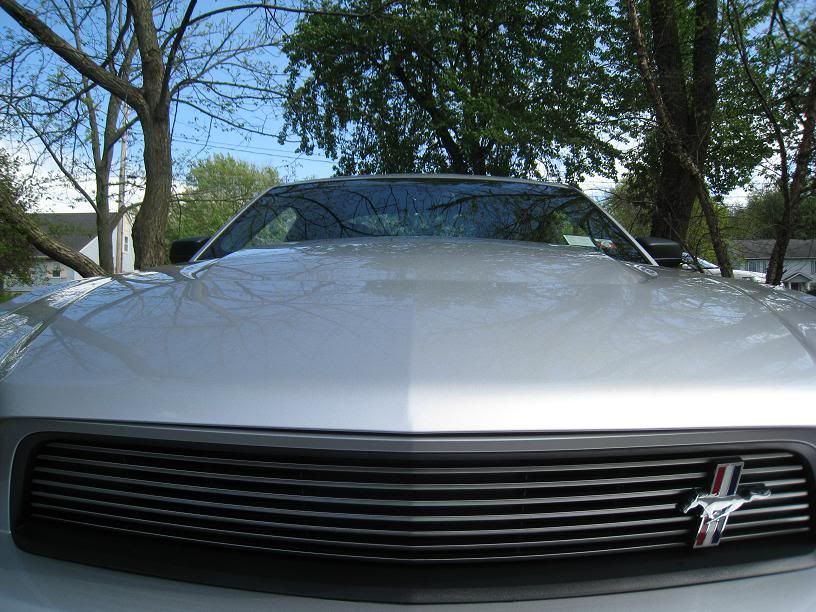 ---
2011 Mustang 3.7L V6 Premium ∙ MCA (203A)
Ingot Silver ∙ Charcoal Black ∙ Auto
HIDs ∙ Security ∙ Comfort Package ∙ Remote Start
Koni STR.T shocks/struts ∙ Roush DUB springs
Posting Rules

You may post new threads

You may post replies

You may not post attachments

You may not edit your posts

---

HTML code is Off

---