Have you taken your circuit board apart? I'm not sure whether the a/c is tied in with the radio board or not.
Here's a pic of what the back looks like, I didn't pay attention to the board on it.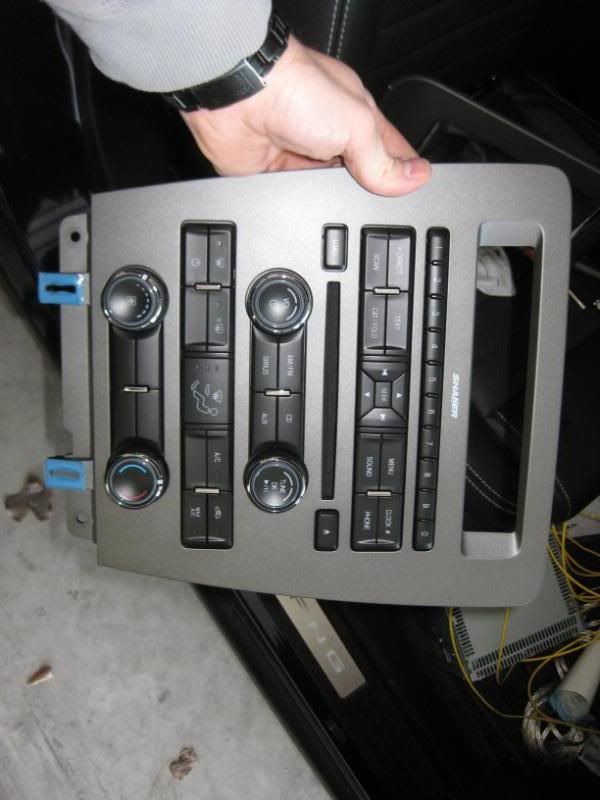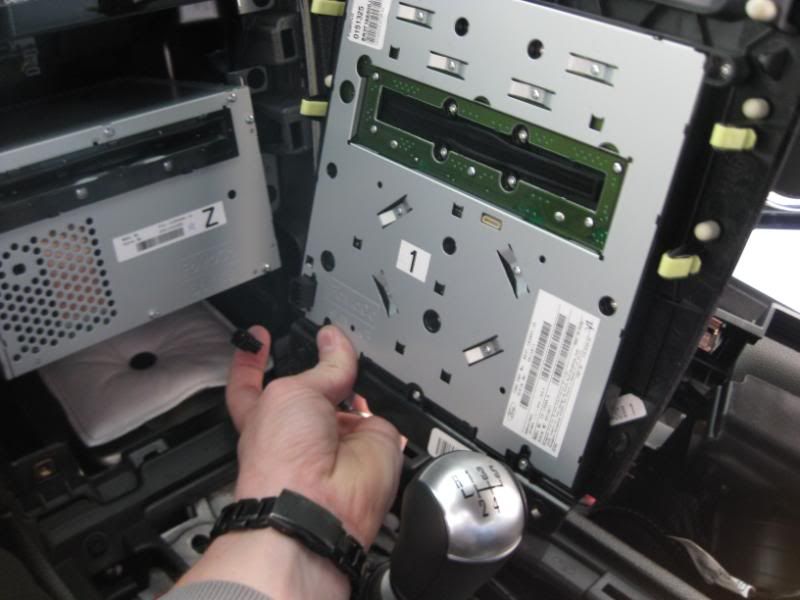 IMG source code is disabled so you'll have to click on the links and go to photobucket.
Over-sized circuit board
---
I have all the tools and material and skills for building such a dashboard (with the navigation system above the heating controls), its just figuring out how to shrink the space occupied by the heating controls. Any suggestions for obtaining smaller heating controls? I'm wondering if other ford models are compatible, or if the table saw is the only solution. I think I can rule out the idea of bending the circuit board with heat because the melting point of silicon is too high.
Did you look at MichaelA's dash that he did? He kept the hvac controls but it looks like he cut off the board. I don't know whether the hvac board is tied into the radio board but I'd say it isn't, easiest thing to do is tear the panel out and look at it.
i dont know what is so wrong with yalls shaker 500s ... granted the door speakers dont sounds like the aftermarket ones i had in my first and past vehicle, but i can turn up some hank williams jr all the way and it sounds good, no stress and no crackling, plus everyone around me gets treated to good, real music
anybody else altered their stereo bezel? i like MicaelA's bezel but not the sunken a/c controls. wish the bezel was all flat. i am interested is any could mimic a double-din stereo bezel that retaints the factory a/c controls.
---
Last edited by amplifier28; 06-16-2011 at

12:46 AM

. Reason: missing info
Wish I had the skills that MikeA has, I would have altered mine already.
anybody pulled apart the rear radio bezel panel to see if the a/c and radio have their own circuit boards or if they share a common circuit board?
Posting Rules

You may post new threads

You may post replies

You may not post attachments

You may not edit your posts

---

HTML code is Off

---