2011 amp mounting location... Child seat anchors?
---
I am installing a Kenwood 8405 (4x60) amp in my 2011 Mustang wiith the shaker 500 factory HU and subs and upgraded door/rear speakers.the amp is approx 11"x10" and has cooling fans.
I think I just may have found the ideal rear shelf amp rack mounting location: the child seat mounting anchors. The rear deck has covers over them and bolts can easily be dropped down into the trunk for stand offs. You can see the anchors just forward of the speaker cutouts.
I would just need to reinforce the rear-facing side of the rack, perhaps with an angled bracket to a reinforced grommet stuffed into the sheet metal cutouts
Image is not mine. Credit "fast351"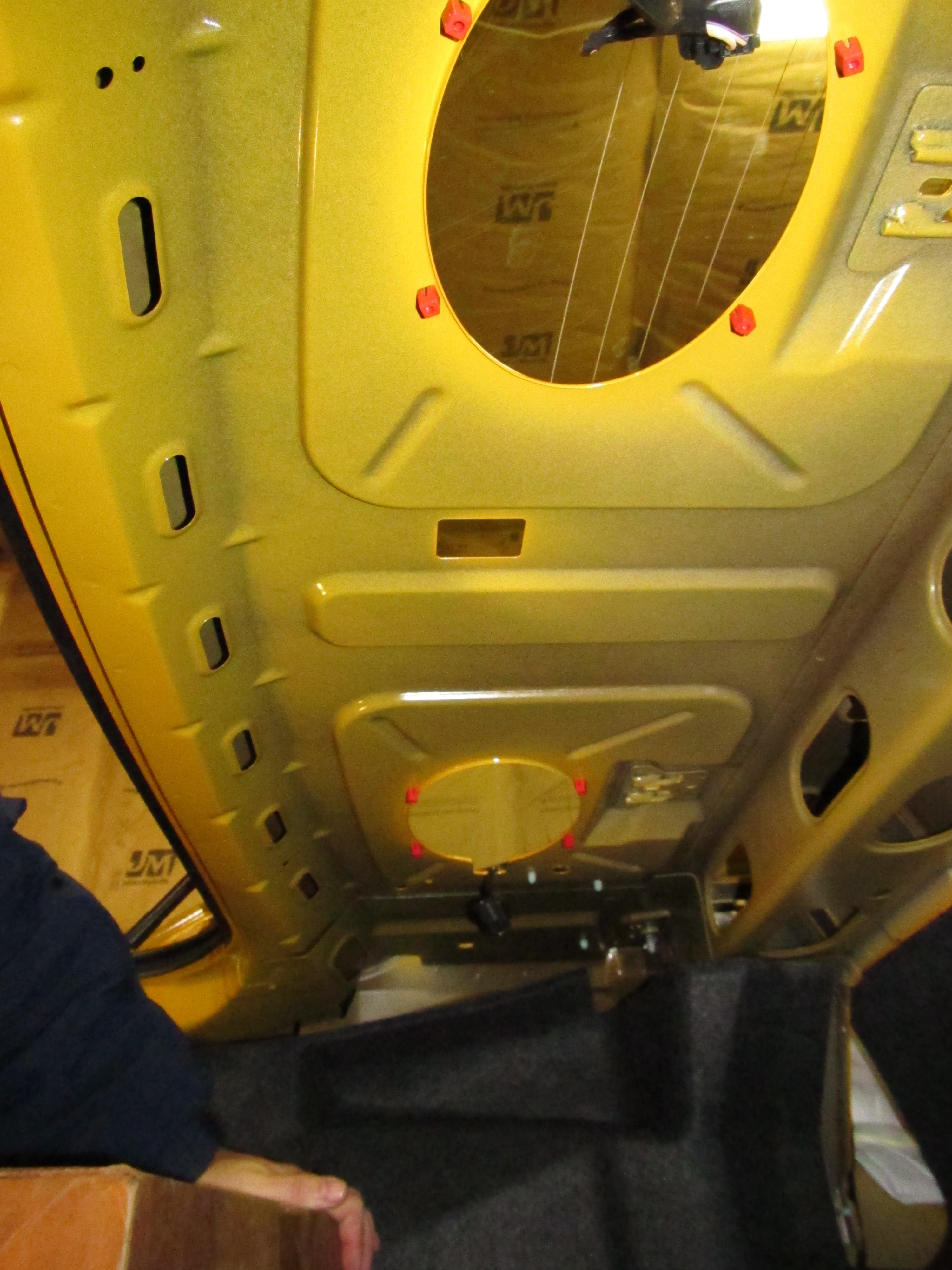 ---
2011 Mustang 3.7L V6 Premium ∙ MCA (203A)
Ingot Silver ∙ Charcoal Black ∙ Auto
HIDs ∙ Security ∙ Comfort Package ∙ Remote Start
Koni STR.T shocks/struts ∙ Roush DUB springs
PONY Member
Joined: Jan 2012
Location: Tempe
Posts: 935
That's a pretty good Amp and location - beat ya by about 2.5 years, though. Amazon user, right?
[See Attachments]
I say you shouldn't go anywhere near the anchors - what if you ever need to put child seats in and that stuff has rotted through? Seems like an unlikely situation, but just two weeks ago I made a quick 4 hour trip with my good friend's two children in the back. "Mr. Joe your car is like a rocket ship!" - Heart-warming comment right there from the peanut gallery.
I drilled holes and touch-up'd over them right where the speaker inlays go through. Used some CAD (Cardboard Aided Design) to do it - made a template by penciling onto cardboard through the amp's holes, then taped that onto the rear deck and drilled through. Easy as hell, had to widen one hole to about .15" larger than absolutely necessary.
Thanks to the way the rear deck is done, I was able to route the audio wiring right back through the 'channels' created between the Amp and the rises where the speaker inlays aren't. Made for an exceptionally clean install.
There's just the faintest hum through the rear seats if the stereo (and subsequently amp) is on and nothing is playing.
---
2011 3.7L Performance Pack (3.31 gear); BMR Springs (1.0, 1.25), Adj Panhard, UCAM, UCA, CABs, LCAs; Tokico DSP-12s; GT500 Strut Mounts; DSS AL Driveshaft; JLT Oil Catch; TSW Interlagos 20x8.5 & Falken 255/35R20 x 4; Audio Sys; Amsoil Sig Series 5W-30/EAO17; Pypes 3" Catback;
On the shelf: H&R SS (1.7/2.4); MM 11+ CC Plates;

RICE is anyone driving any vehicle with Race-Inspired Cosmetic Enhancements.
Same amp, same ingot silver car. Well done, sir.
I did mine however without drilling any holes. The whole setup goes in/out with 2 bolts through the anchor locations and a padded bracket to brace it towards the rear of the trunk: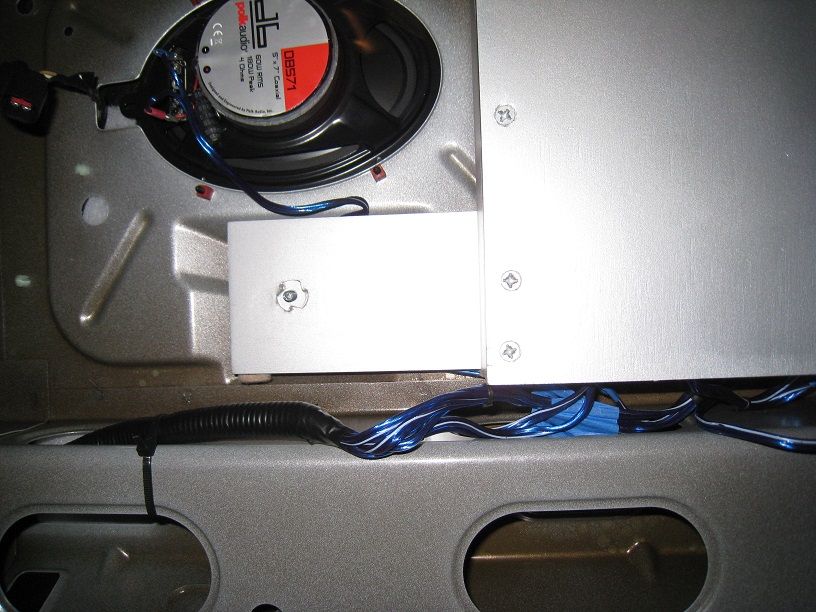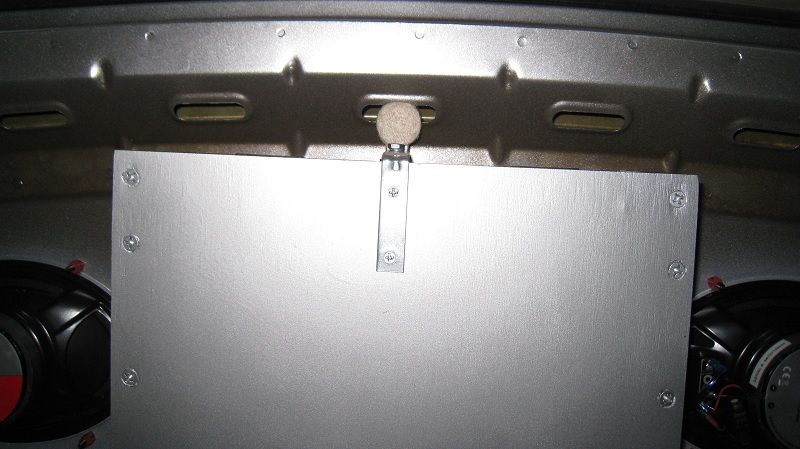 I also get a slight white noise from the fan but I only can hear it if the car is not running.
---
2011 Mustang 3.7L V6 Premium ∙ MCA (203A)
Ingot Silver ∙ Charcoal Black ∙ Auto
HIDs ∙ Security ∙ Comfort Package ∙ Remote Start
Koni STR.T shocks/struts ∙ Roush DUB springs
Posting Rules

You may post new threads

You may post replies

You may not post attachments

You may not edit your posts

---

HTML code is Off

---