The results are in! 2015 Mustang with Boss intake vs stock, with boost!
---
We decided to settle a long standing debate today with direct back to back testing
As some of you may remember, we tested an N/A 2015 GT with a stock intake manifold, then with a Boss intake. In that test, the Boss intake actually made less power than the stock manifold.
We have since wondered, what would happen on a boosted application?
Today we had the opportunity to test this and find out. This automatic
trans
equipped 2015 GT has a completely stock motor, custom single turbo kit and e85 fuel system. We made an impressive 810whp and 715 Ft lbs.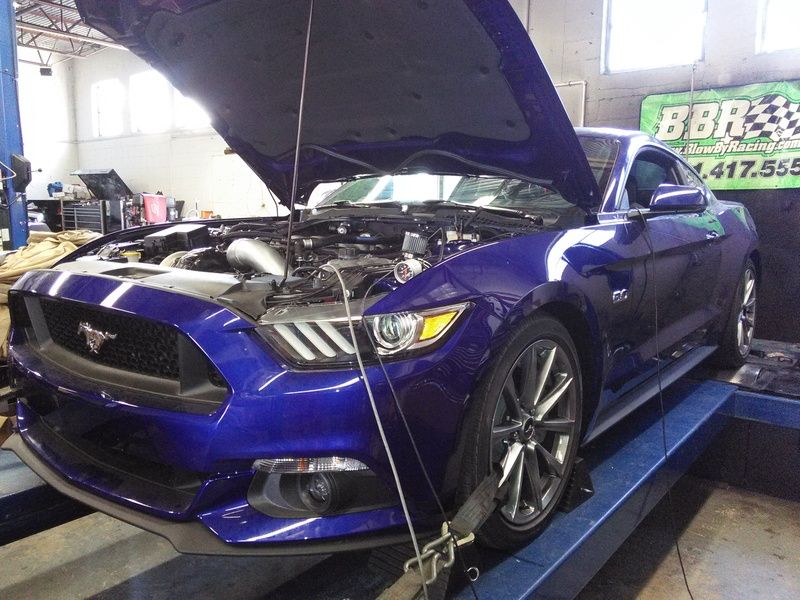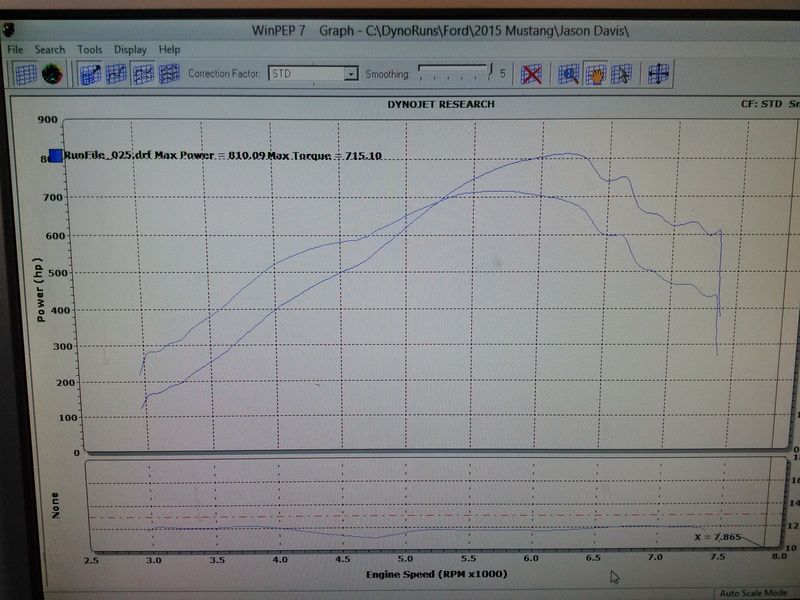 We then left the car strapped to the rollers and swapped to the Boss manifold. We left the boost level the same, and just made minor tweaks to the tune for the intake. On the first pull, this made an astounding 854 whp and 759 ft lbs!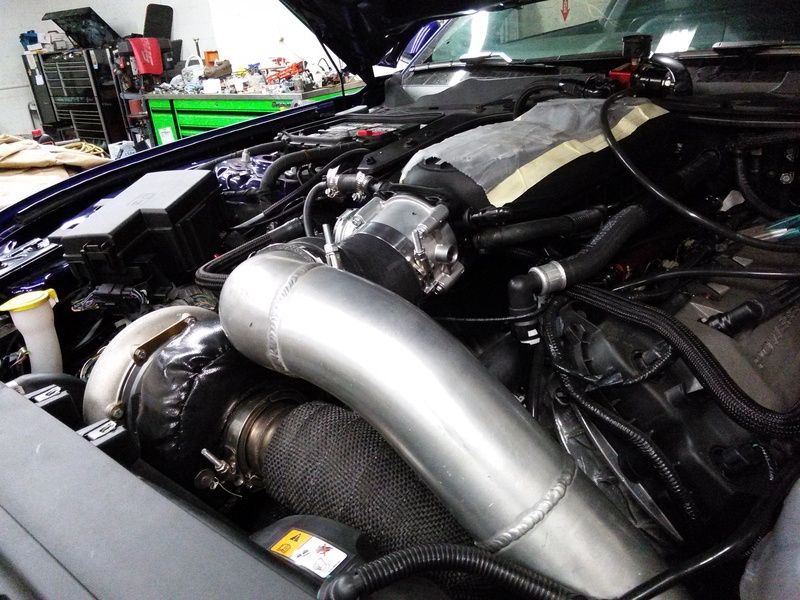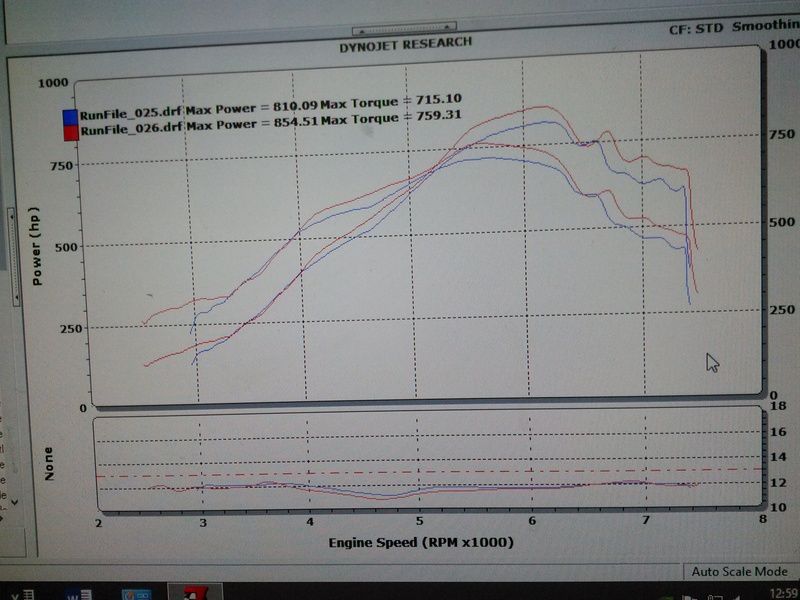 So in short, from the info we gained we have shown that on a boosted 2015+, the Boss intake netted a gain of 45whp and 45ft lbs of torque. That is impressive!
Hopefully this will put some rumors and uncertainty to bed!
---
That's gotta be a ton of boost to push over 800rwhp and gain 45 off the boss intake. The boss intake numbers would probably be lower on a car with a basic supercharger/turbo kit, Maybe even low enough that it may not be worth it. But who knows I'm no tuner by any means.
this was on 15 psi of boost. We feel there may still be more in it even.
---
Awesome Numbers, was that a stock block and
Trans
.??
---
Current-2015, GT, Comp. Orange, Magnaflow Comp. Series Catback, JLT CAI, 93 Tune by BBR, PedalMax

Previous- 2011, V6, HP White, C&L CAI, BBK Shorty Headers, BBK Catless X-Pipe, Pypes Bomb Axel Back, 93 Tune by BBR
yes, completely stock engine and
trans
. Just turbo and supporting fuel system
---
Apprentice
Joined: Jan 2009
Location: Ledgewood
Posts: 65
Very impressive!
---
'15 GT w/PP - Deep Impact Blue - Kooks Long Tube Catted Headers & Cat-Back w/H-Pipe; Steeda ProFlow CAI; BBK 85MM Throttle Body; Tuned by Evans-Tuning; Steeda IRS Subframe Bushing Support System, Alignment Kit, Support Braces, Urethane Differential Bushings, and Vertical Links; Dynotech Aluminum Driveshaft; Ford Performance GT350 Halfshafts; Ford Racing Short Shifter; JLT Oil Separator; Silver MMD V-Series Stripes; AMSOIL Signature Series 5W-20 oil, Severe Gear Rear Diff and Trans Fluids.
Posting Rules

You may post new threads

You may post replies

You may not post attachments

You may not edit your posts

---

HTML code is Off

---