This GT500 Heritage Edition sold for just over $1 million at Barret-Jackson.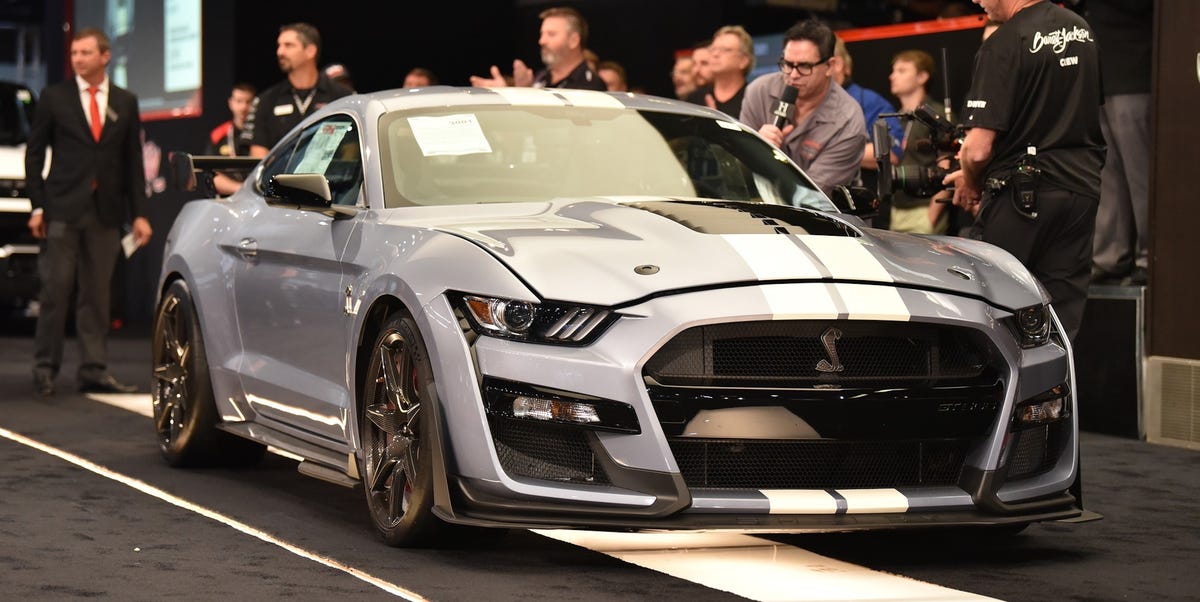 One Mustang, one million dollars.
www.roadandtrack.com
"During Barrett-Jackson's auction in Houston last Saturday, a single 2022 Ford Shelby GT500
Heritage Edition
sold for $1,000,938. That's quite a premium over the $82,955 base price of the Heritage Edition as currently listed on Ford's website. What got the price up there is that all the money raised went to charity. In this case, to charities working to alleviate suffering in the aftermath of Hurricane Ian ripping across Florida."