Discussion Starter
·
#1
·
Hello all. This is my first post on here due to the fact that I just got another mustang and I'm ready to gooo alll theee wayyyyyyyyy. Brief history...
I just received a 1979 Indy 500 Pace Car from my Uncle. It's been sitting in his hanger for over 10 years due to an oil problem and because he's in the military, he never had time to work on it. He was the origional owner and I have all origional documentation, receipts and even the origional window sticker.
The car was a complete mess when I first received it about 6 months ago. I was first planning on doing a full restro., but due to time and money I can't afford to do it right now. My plans for the car are to simply get it running and I'll worry about the rest later. Well, we all know how that goes.
This is the day my uncle drove the car up from Texas
Finally got her in the garage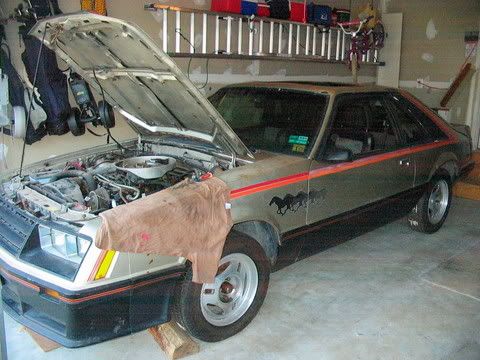 My girlfriend helping out with the nitty gritty stuff
This is the motor as it stands right now. I can't go any further untill I get the heads.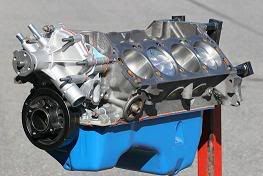 You can't just start a project and NOT go all out. I'm using the origional block with the following:
- bored .30 over
- Summit rebuild kit 8.6.1 compression pistons
- Holley 4160 600cfm carb
- Edlebrock Performer intake manifold
- T/F Twisted Wedge heads (I'm actually getting these this Friday!!!)
- T/F 1.6 rockers
- Cam and Lifters, Hydraulic Flat Tappet, Advertised Duration 268/ 268, Lift .456/ .456
Does any one have any idea on the h/p and torque I could be looking at? The rep at Summit Racing was saying around 350 to the wheel but I want your imputs. Thanks.