Discussion Starter
•
#1
•
So...I've neglected to check underneath that red rubber cover on the positive terminal on the battery since I've had the car (Oct. 2010).
I finally needed to change the battery and this is what I found...
That is what it looked like AFTER I cleaned it up. Before, it was completely covered in gooey blue crystals.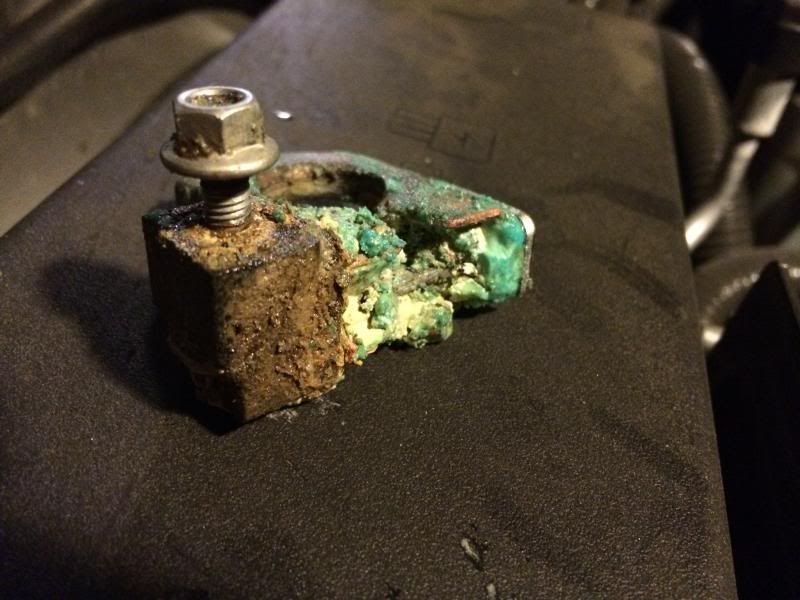 Half of the connection was already eaten away. Taking it off the terminal snapped what was remaining right off the cable aggregator thing.
After finding out that Ford only sells the part as a $200 complete positive cable set...
Behold! Positive Battery Terminal Mark I!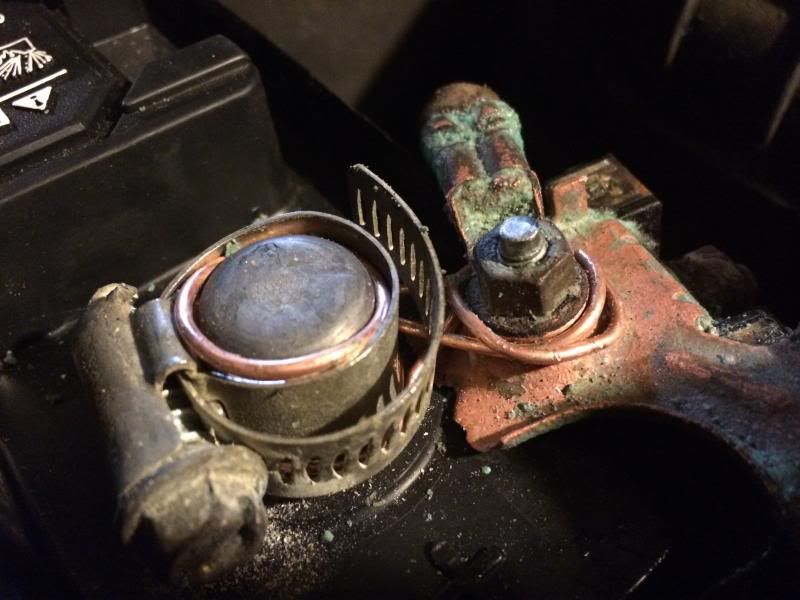 Used copper wire, wrapped around one of the screwed-down connections on the plate, wrap around the terminal, wrap back around the plate connection again, wrap around the terminal again. Slap a hose clamp on the terminal.
Not sure how permanent this is...or can be. Planning to check it once in a while to see how it's doing.