Discussion Starter
•
#1
•
Hey guys recently I have been having a problem with my battery draining slowly overnight. It gets down low enough to where it can just start and sometimes if it sits for a few days it will get so low it cant even start. I just replaced the battery about 2 weeks ago, so I know the battery itself is good. I also just got the alternator tested and its good also. So it has to be something that is physically draining the battery slowly.
Now when i bought the car about 2 months ago they told me that it had an after market "Viper" security system installed in the car. One of the features it has is that before each time I want to start the car I have to press the unlock button on the remote. Also with this security system there is a little LED that was in stalled on the dash (pic below) and this little light flashes all night long so this could be one of the problems. here is a pic of the little light.
Also, one thing that I have noticed is that the on the stereo the little rectangle box that has the time in it (pic below) is always hot. When I come out to the car in the morning this little part is hot so there has to be power going to it. Here is a pic of what im talking about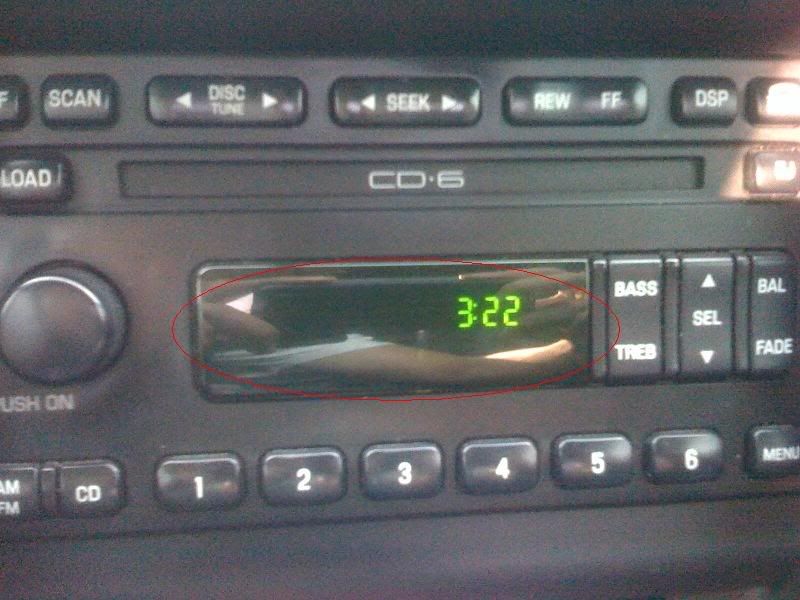 Any input or help you guys have as to why my battery is being drained or how to stop this is much appreciated.
Thanks!