Discussion Starter
•
#1
•
Yup, I've had them for over a year and kept moving the box around in the garage so I decided to install them today since I had nothing else planned for the day. I had ordered them early last year with the roller idler arm which I did install last year when I was changing the oil. Since the perches took more to install I just left them in the box at that time.
I have to say I'm really pleased with them. The front end seems to ride better now and it really wasn't that bad to install them, especially since I had all the tools on hand. Should have made time to do it earlier! Took about 2.5 hours from start to finish, including putting all the tools away. I didn't detail any of the parts while I had it apart which helped, usually once I get into that it will be days or a week before the car would be back together. I'll worry about cleaning up and detailing the front end at a later date.
The car drives straight too and the wheels look inline so I'm not sure if an alignment should be done now. Not sure since the perches are similar to the originals so I don't think anything changed.
Since I know people like pics here's the whopping 3 I took, only because my hands were grimy most of the time and I didn't want to handle the camera.
original stock perch on the left with an Opentracker roller perch on the right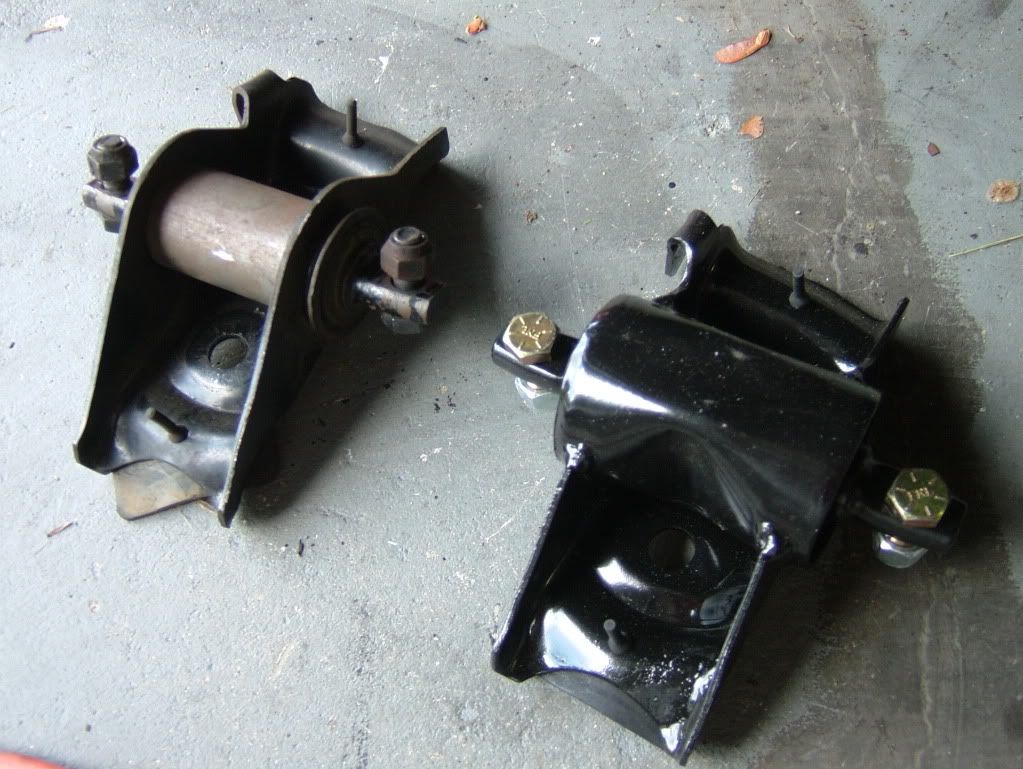 roller perch installed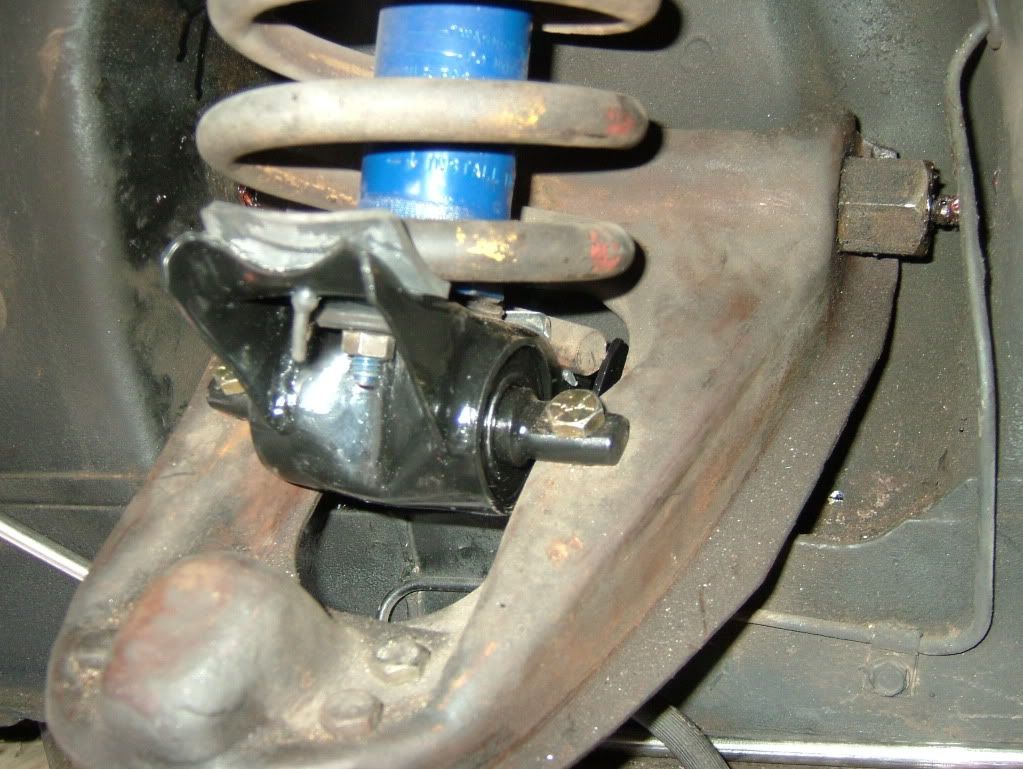 Overall shot with it installed. It really does look factory and I doubt anyone will be able to tell it isn't stock. (I also found new dust caps in my parts storage totes that I put on the front drums too, the originals were beat up. I've been stashing parts away for years and sometimes you forget you have something until you rediscover them while looking for something else.)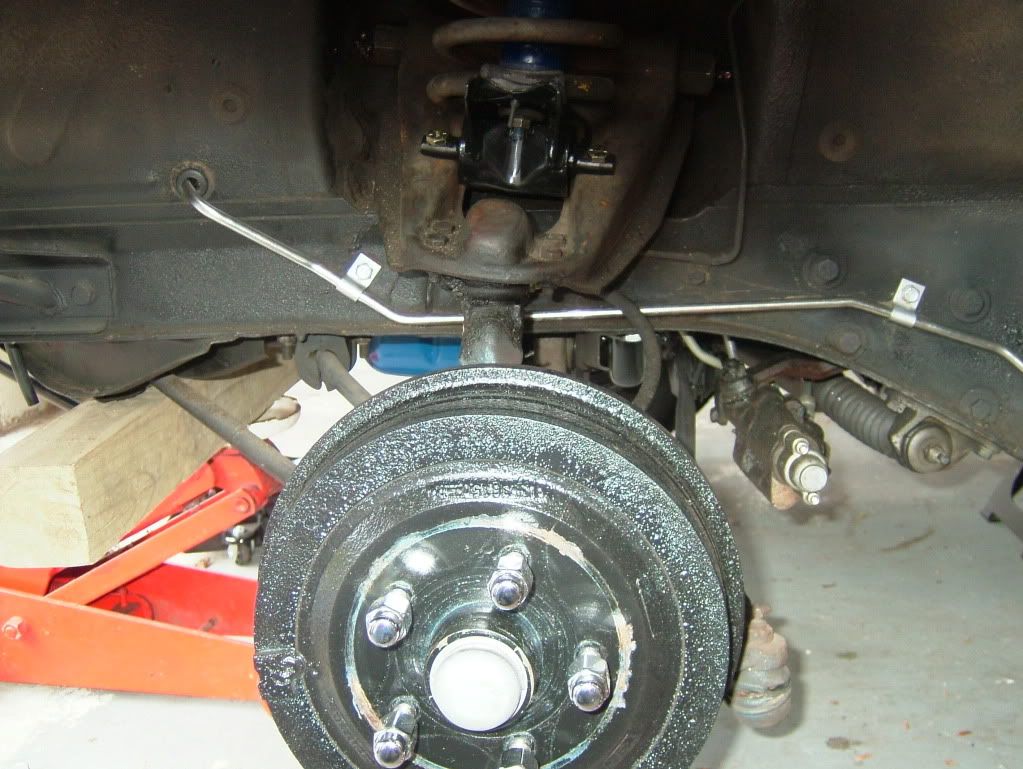 All in all a nice project for a lazy Sunday.