Discussion Starter
•
#1
•
So, instead of going with the Barton bracket like most do, I decided to try out JHR's bracket instead. Plus, no one has given a direct review of that bracket yet; only a few mentions.
Here are some pictures from the very simple install today, which was done under the car, in the driveway.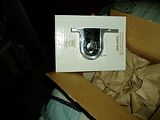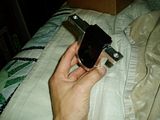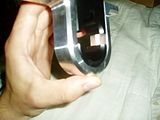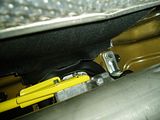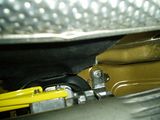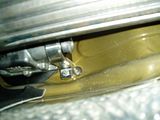 Conclusion:
I have only went for a short 5 mile

test drive

so far, but I will come back and comment more tomorrow after a more extended drive. I am using the stock shifter.
-Insallation was straight forward and very easy. The only hard part was getting the OEM bracket off because, at least mine, had an assembly-line retention clip for the bracket on one of the threaded studs (passenger side).
-Right off the bat, with the engine off, the gears are noticeable a little easier to get into gear.
-With the engine on, clutch depressed, there is not a significant change in shift effort. Maybe a tad easier. What is really apparent is the feeling of the shifts. Things seemed much less isolated, or in other terms, more connected to the drivetrain.
-Driving (radio off, no air blowing, windows up), there is an increase in NVH. The feel of drivetrain movements is a little more transferred into the shifter, nothing annoying at all though. You can definitely hear the transmission more and you can hear the engine a tab bit more. What I really noticed is that you can hear 1st and 2nd gears unloading when you disengage the clutch. This is probably the only noise that sort of bothers me in comparison to the OEM bracket.
-Shifts are a lot more communicative.
-You can still definitely miss 3rd gear. This is not a miracle worker! Does it help? Hell yes!
Overall first impressions:
Product came well packaged and relatively quickly (consider the billet machining of the bracket and delrin bushing and that JHR is a smaller outfit). I love the feel/communication of the shifts now! I really didn't like the disconnected feeling the OEM bracket rendered. NVH is a tab worse than Id really like, but it is very bearable; you wont really notice the noise if the radio is on.
I would have to say this is a worth-while modification for someone wanting to not spend the money on an entire shifter assembly (MGW), but wants better communication to the transmission, or someone who is happy with the OEM shifter throws. I would not, however, recommend this modification to someone who has a car they just want to cruise around with in comfort. The only reason I say that is because I think for some of those types of people, the small increase in NVH, mainly noise, might be found annoying. I don't mind it so far, myself though.