Discussion Starter
•
#1
•
Hi everyone new to the site and Mustangs. Not new to wrenching/working on vehicles. In the Army stationed out in Cali so I figured while away from home (PA) I'd finally get my fox that I always wanted. No rust down in the desert :bigthumbsup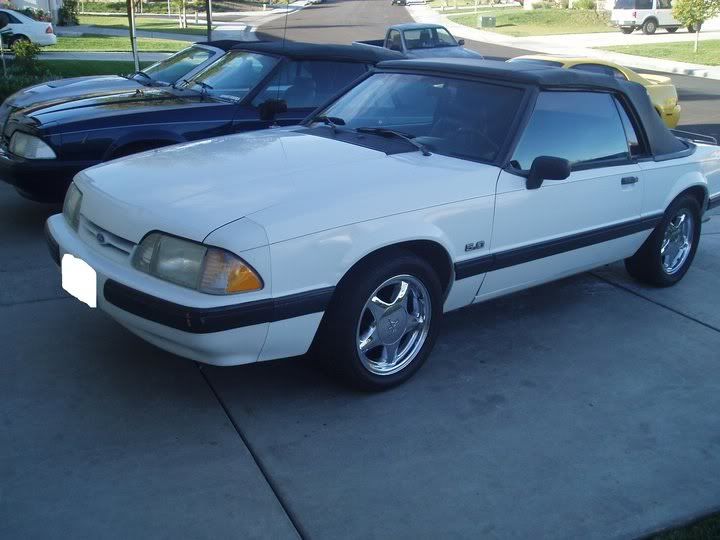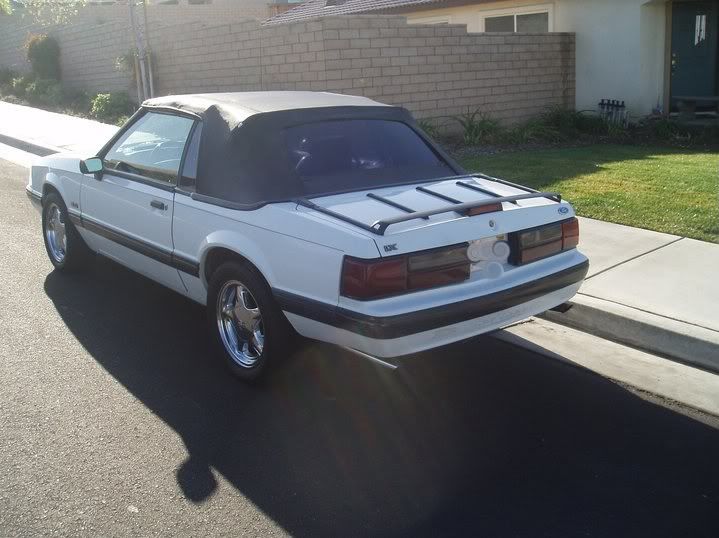 Here's the specs
1990 5.0LX 'vert
AOD auto
154,000
Almost perfect interior minus 20 year old leather seats being cracked
Exterior is rather clean for a 20 year old car with orginal paint, no peeling clear coat.
Single chamber flowmasters
Tokico blue shocks/struts
It needed a few things, door lock actuators (installed ), rear vert window (installed a plastic one for now), rear window motors (installed came with the car), fluid in the vert motor (done), tail pipes (installed came with car).
Future plans are in order, install stock airbag wheel, lowering springs and camber plates (came with car), poly bushings up front, a few bolt on mods (need some ideas), unibody stiffeners, new top as soon as I get out of the desert 130* summer days give vinyl a beating.
Basically going to do a body resto with a built motor down the road.
Think I did ok for $2500?
Here are my other rides (Warning I'm a jeep freak)
94 Jeep XJ Cherokee Buggy
4.5 stroker, d300, d44 front/ ford 8.8 rear, 4.10 gears spooled f/r, hydro assist steering, etc.
02 Jeep WJ Grand Cherokee Overland (tow rig)
4.7 HO, 2" lift, 33's, superchips, currently building new bumper