Discussion Starter
•
#1
•
2012 Mustang V6 Premium, 6-speed automatic, pony package, HID headlamps, security package, reverse sensor system, comfort package.
Black on black, just how Henry Ford intended!
I'm smiling ear to ear guys and gals... So I'll give you a few quick camera phone shots that I took the other night.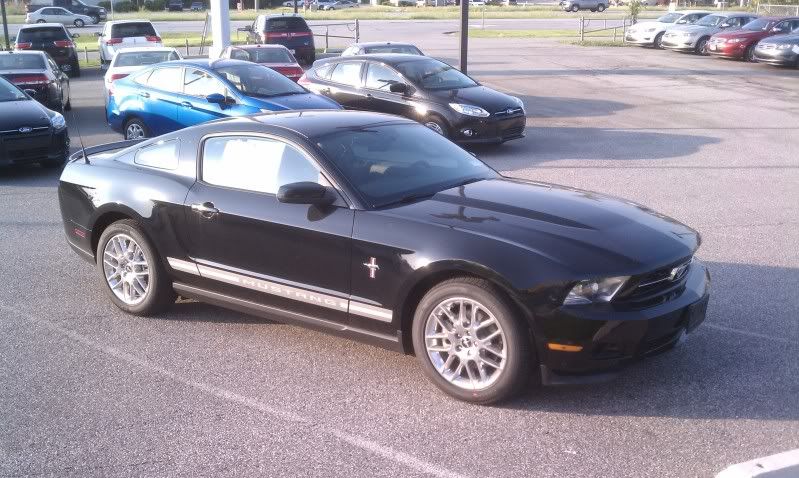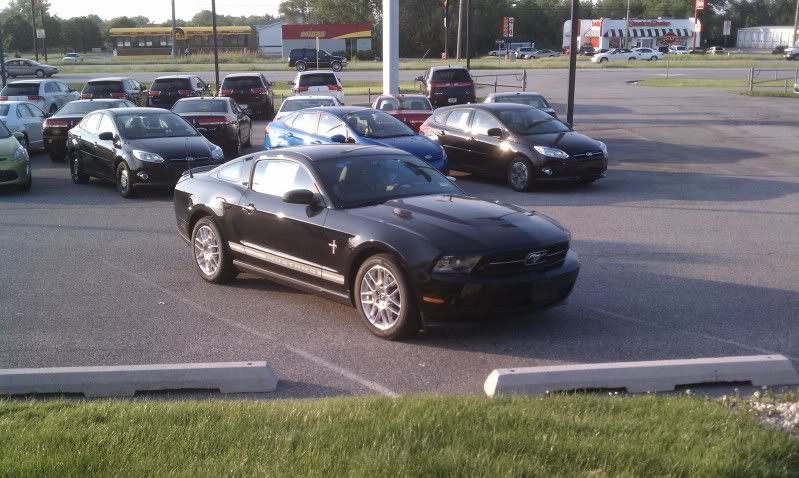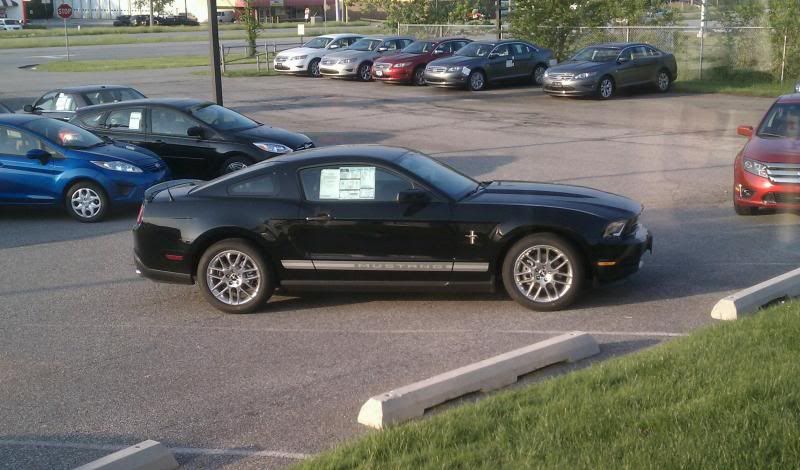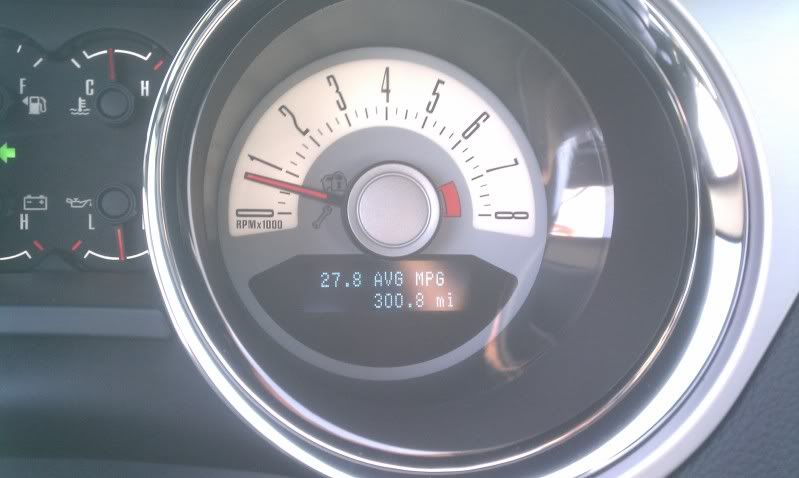 I couldn't be happier!
As far as plans go, I should be getting the windows tinted this weekend, I'll have the lower tape stripe removed tonight, and I'll be putting my black wheels from my Monte Carlo on it whenever I feel like it. I will try to conserve the stock A/S tires for winter and see how it goes. I actually wasn't sure how crazy I was about the stock 18" polished aluminum wheels, but I have to tell you, in person, I think they're great. They look very upscale and remind me of the wheels that were on the 2011 Shelby GT500's.
These are the wheels that I have from my Monte Carlo. 18" Momo Strike.
I have more plans, but they'll come. Now I have to just pay for the car. lol
What do ya think?!? All opinions are welcome! :shiny: