Discussion Starter
•
#1
•
Stock shifter wasn't doing me any favors in the scalding hot Alabama summer heat so I decided to upgrade to thet steeda cue ball shift knob. Obviously white
I ultimately decided on the steeda knob because I didn't particularly want a company's logo on the side of the knob.
Stock shift knob came off without a problem and the steeda knob went on easily enough as well.
Here comes the pro tip:
I installed it at maybe a mid to low 80's *F ambiant temp outside but the next day after I got in my car late in the afternoon at the office, it was roasting hot in the car and when I reached down to put it in reverse, the ball was able to spin around freely.
I'm only assuming here that the drastic increase in temperature caused the metal in the threads to contract or something and the ball was no longer nice and tight. I ended up managing to get another FULL TURN out of the knob. It turned from being straight lined up but very loose to another 180* so it was upside down. At that point, it had tightend up pretty well but obviously wasn't right being upside down. I began to wonder if I had gotten a bum unit or something but then decided to just keep cranking down on it after recalling that some people have actually had to use a strap wrench to remove their stock shift knobs. If they were that tight on there, I figured I could just muscle this thing on that tight and hope for the best.
So after some he-man kung fu grip action on the shifter, I got it literally as tight as I could and what do you know...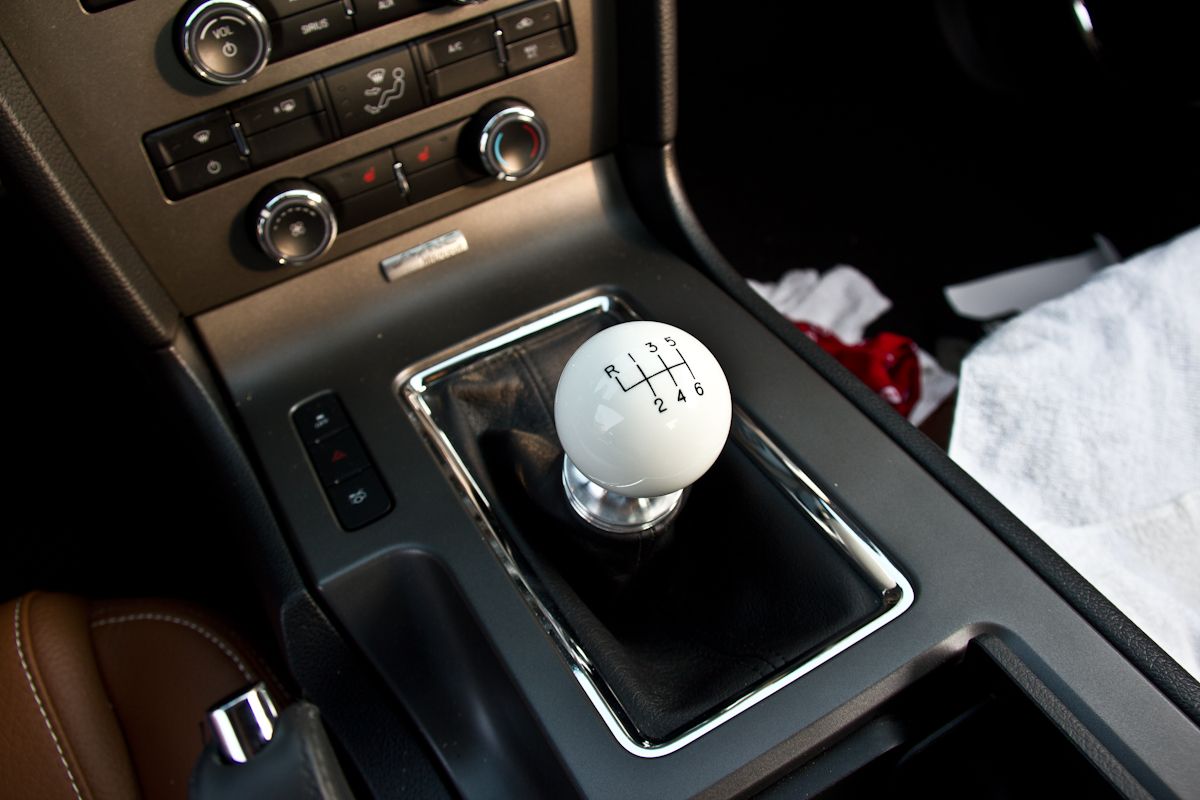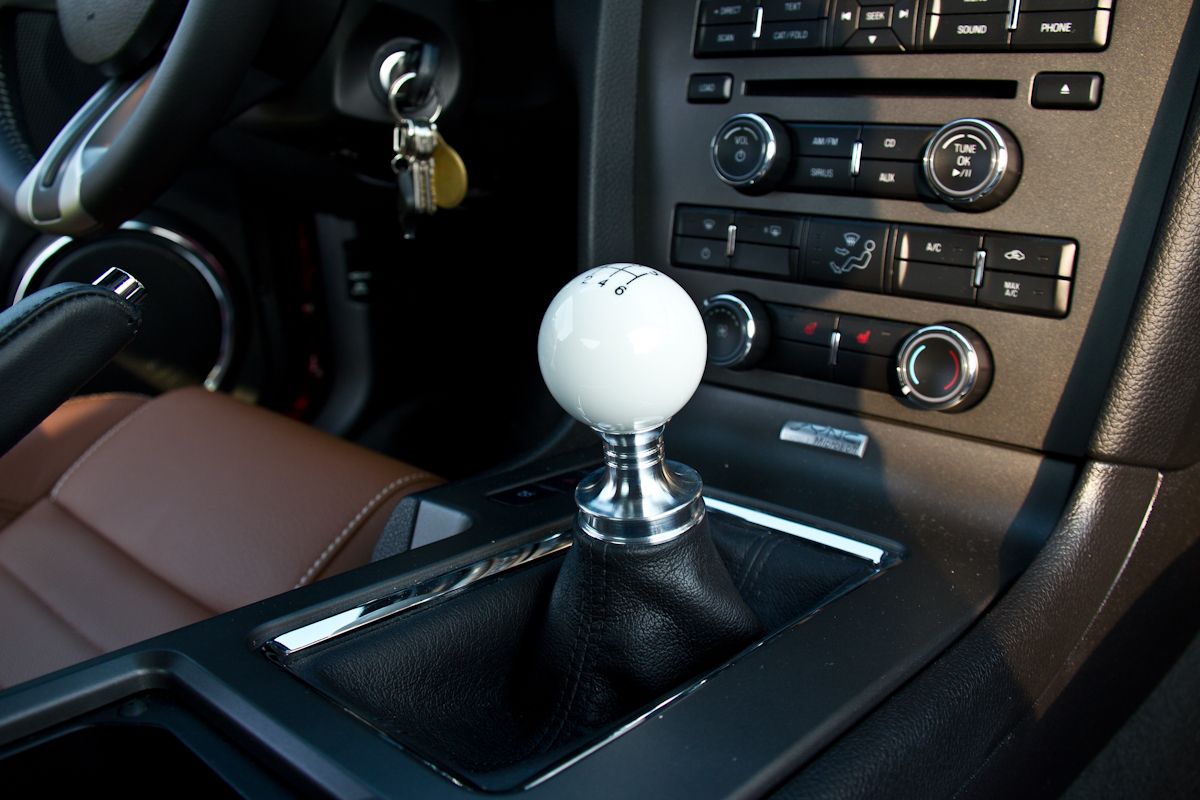 Out of curiosity, I grabbed a laser level/stud finder and pointed it down across the center of the knob in neutral and the laser crossed the 3/4 gear markings and lined up perfectly with the stitching on the front and back of the shift boot. :bounce2:
My impressions are great! I think it feels quite a bit better than stock no matter if it's gripped from above or from the side... although the metal part below the ball is a tad hot. It's not nearly as hot as I thought it would get though. The knob itself was mildly warm but the feel of the shifter is excellent no matter how it's grabbed. I've already had a coworker at the office that I guess saw it in the parking lot comment on it saying he digs it and compliments the retro look inside and out.
So that's that. Thumbs up from me. Just be aware no matter what shift knob you're putting on that the metal may contract a bit if it gets hot.