Discussion Starter
•
#1
•
Went to the local mustang shop, took a mechanic for a ride trying to listen for an exhaust leak, he told me not to worry about it for now, but to fill up my s/c with more fluid, bought a bottle, put it in, needed more, bought another bottle, started leaking out of the front of the s/c when i tightened the screw where i put the s/c fluid in. Had to go somewhere, smelled a funking burning cooking smell, was hoping it was the ford exploder infront of me, nope, pulled over, popped my hood and found this load of crap.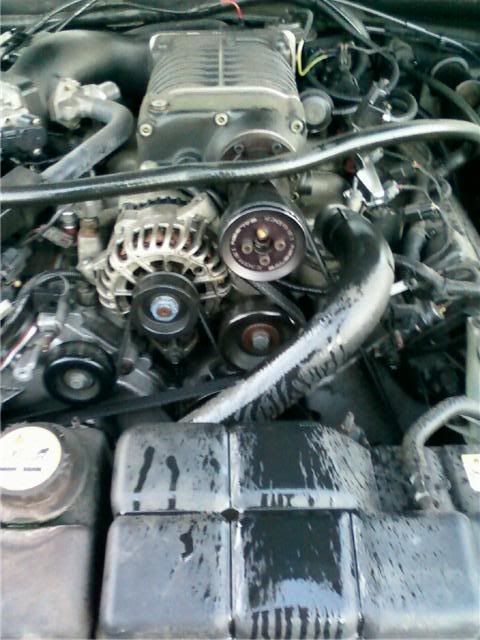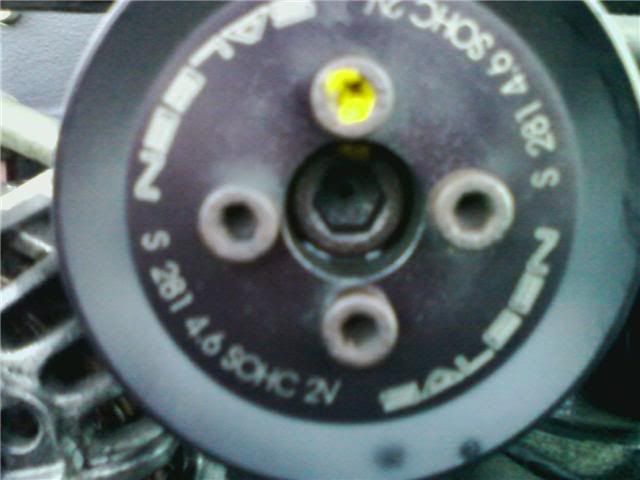 S/c fluid everywhere, like it was coming out of a hose and shot everywhere out of the middle of the pulley, look at the 2nd picture. It's a Saleen Series IV s/c. They said i'd need to buy a seal rebuild kit. Anyone ever done this that has one? Or knows someone that knows someone, whatever it may be, i need help, my car is now parked on base and isnt going anywhere until i fix the s/c.
Any help is better than no help.