Discussion Starter
•
#1
•
Here are some pics from our day at the track. We didn't get a lot of them. Actually it's only me. lol We got some video but I have to wait for Wes to get that going for me. Hopefully it turned out ok.
I wasn't very happy to say the least. Darn suspension!!!!!!!!!!
We've gotta do some more work to the rear suspension for sure and relocate the battery. I decided yesterday I wanted the sway bar removed but when I told Wes that he said it's all ready gone!!!!!! UGH!!!!!!!! There went that idea for better times. :'( Here are my 2 best run times. Spinning the tires off I think. I still have to look at the video to see what the car was actually doing. Hopefully if the weather holds up we'll be back out there tomorrow for Run day Sunday and I'm hoping to do better on times but we'll see. Yeh..I know..reaction wasn't that good but I'm not concerned about that right now..I'm concentrating on my 60' times then I'll get my reaction better...I don't have a problem with reaction anyways. OH...and a few times dumb me...when I do my burnout out I'm shifting into 2nd gear cause it spools too quickly for a 1st year burnout. Well I forgot a couple times and launched in 2nd. Not good. Duh!!!!! I have to give myself some credit though I think. It's been almost a year since I've ran my car and it's a completely different beast now.
Reaction .59
60' 1.63
330' 4.44
1/8th ET 6.74
MPH 106.64
Reaction 1.23
60' 1.61
330' 4.44
1/8th ET 6.75
MPH 106.11
It sure felt soooooo good to be back though and my car feels real good and goes down the track real straight. :woohoo Wes, my husband in his 06 GT had a real funny one...he got up there to do a burnout. He thought the burnout was so good he just kept going all the way down the track. We were like WTF???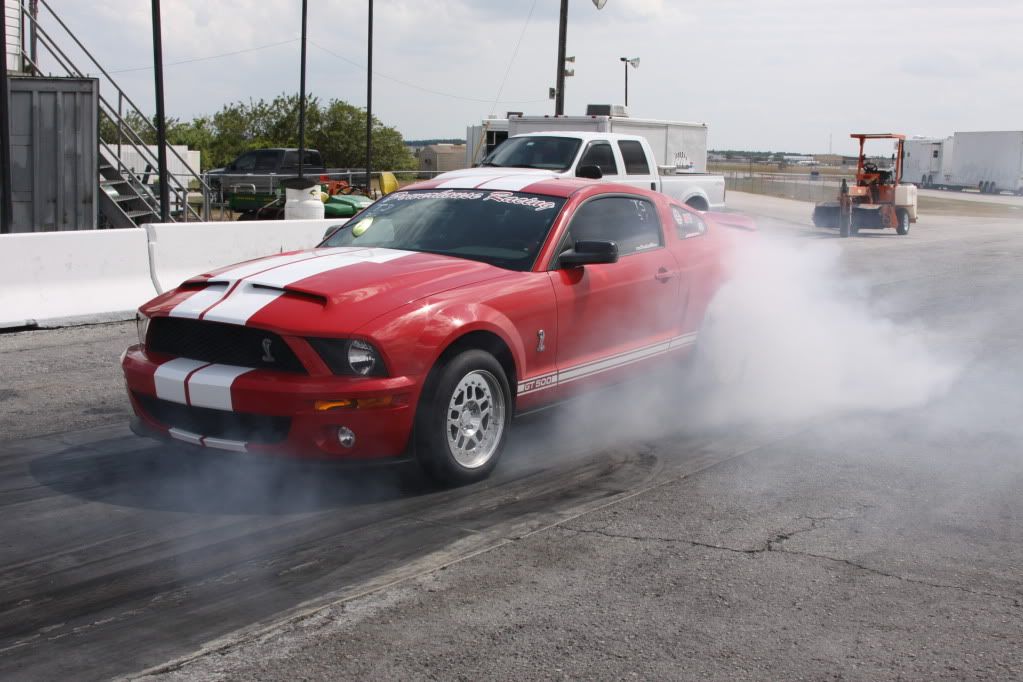 2 pages of pics.....
TNT Immokalee pictures by GT500Girl - Photobucket