Discussion Starter
•
#1
•
I really wanted a darker dash panel in my car with a bit less glare. The 401A dark stainless panel is nice, but its very retro looking and I wanted a bit more modern look for the car. Unfortunately all pics are with an iPhone, my dslr setup is currently missing a wide angle lens (something I keep meaning to buy/replace)
So I hopped on ebay, and bought a length of carbon fiber vinyl wrap.
I carefully removed all the dash panels (pretty straightforward, just remember to disconnect battery before disconnecting airbag on passenger side). I used this link:
Ford Service Manuals - 2011
to read the service manual on removing the panels (the cluster surround pulls out, the airbag is removed by two bolts you access from under the glovebox with it dropped, and the remaining panels are held in by 5x 7mm bolts). Once the parts were out, I made quick work of disassembling the chrome trim rings, AC vents and other parts to get to the bare panels. There's no real documentation on how to do it, but its pretty straight forward. Some smooth flat objects (I used some old butterknives) make quick work of undoing all the latches.
I tried a couple different methods of installing the vinyl, but there's two basic techniques that are musts: water + heat. Using a spray bottle, I sprayed down the part (and the vinyl) that was getting applied:
Id apply the vinyl, then using a squeegee get all the bubbles and water out, leaving a well adhered smooth surace.
Then using heat from a blowdryer, I "pulled" all the edges around to "form" the vinyl to the complex shapes (may appear to be flat panels, but you really need to wrap all around to get the OEM look and quality of finish I wanted). I'd trim the excess, and make sure that there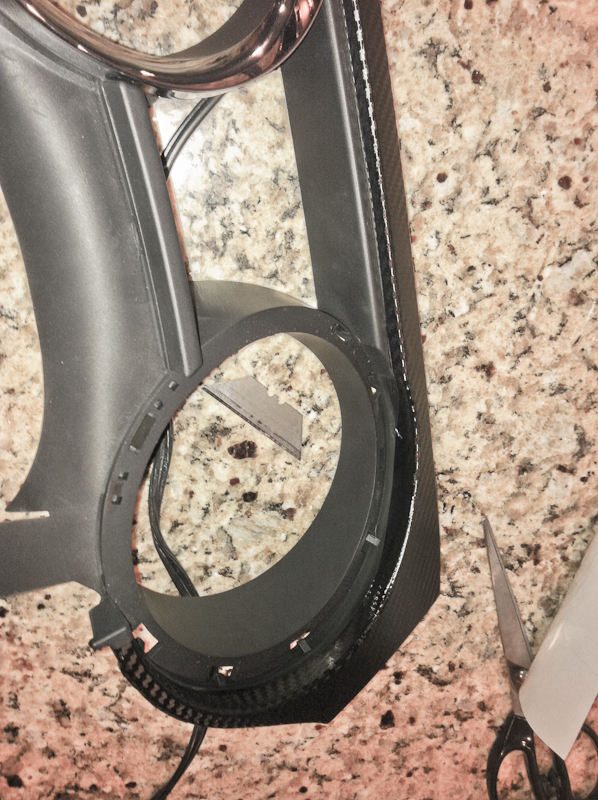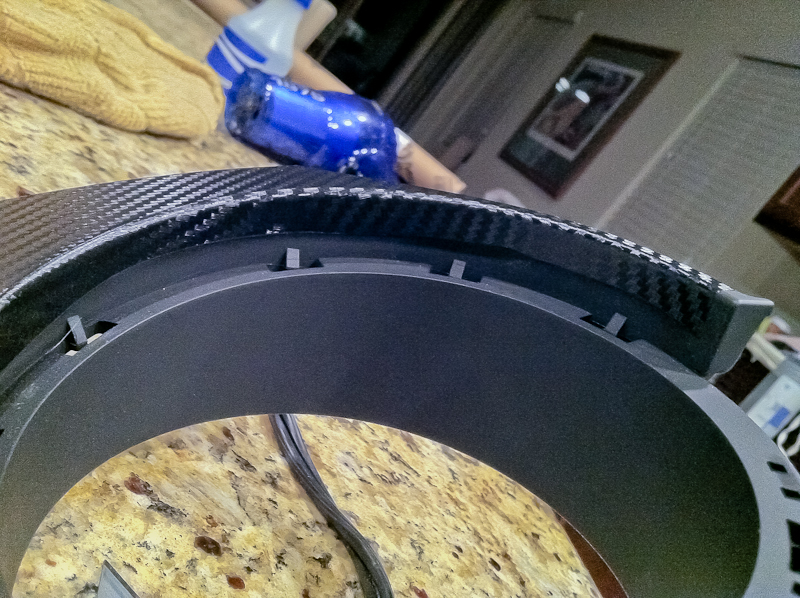 here is one finished piece:
some installed shots: